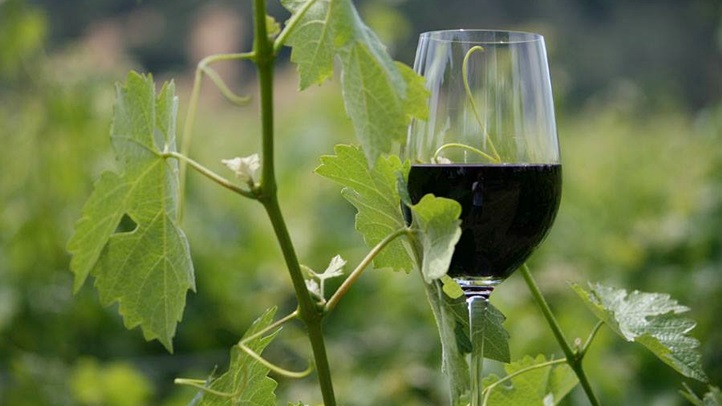 SUSTAINABLE WINEGROWING IN ACTION: Much talk is made of sustainable practices around the Golden State's plentiful wineries, but knowing just what exactly that means, in a day-to-day way, is a leap from reading the words on a wine label. Asking at your favorite vineyard is one way to get up-to-speed on what that particular winehouse is doing, in terms of caring for the resources of the land and keeping the process of grape-growing and wine-creating an environmentally nice thing. But the California Wines of the Wine Institute make it easier to educate yourself faster, and in a thorough fashion, each April. The fourth month of the year is, of course, Earth Month, and a number of vineyards open up their doors, and speak to what they're doing to sustain sustainability, throughout April. The door opening isn't simply door opening, however; several events have popped up, like new leaves on a vine, including...
PARTY FOR THE PLANET: The Mendocino-based bash spends the day at the Solar Living Institute, where a spotlight will shine on "organic gardening methods" as well as local organic vinos. A Central Coast party in Paso Robles pays tribute to the region's sustainable foods and libations from April 17 through 19 -- it's the Central Coast Earth Day Food and Wine Weekend -- and Down to Earth wine tastings'll spring up around Livermore over the third weekend in April. Wherever your home lily pad happens to be around the Golden State, you're bound to find a winery within leaping distance, one that is participating in this smart-forward, sustainable-important chain of eco events.
AS FOR THE WINE INSTITUTE? It's an "association of 1,000 California wines and affiliated businesses." To get bird's-eye coverage on what sustainable month among the state's vineyards is all about, this page, right here, is an excellent place to alight. As for the total line-up of April winery Down to Earth events? Turn your wings and fly this way.
Copyright FREEL - NBC Local Media