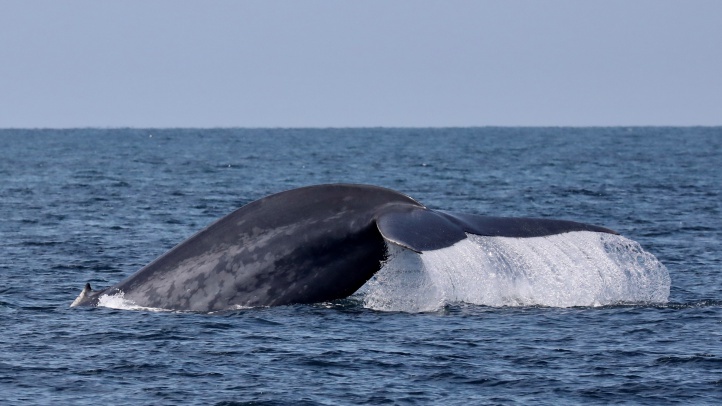 THE DAY AFTER CHRISTMAS? Facts are facts: Many people are beyond busy. There are boxes to put away, and toys to store, and the store to visit, in case a toy needs to be returned, and leftovers to reheat, and relatives to drive to the train station. It's a moment full of hubbub, but, whatever we humans are doing here, on terra firma, it can be said, with some certainty, that we're not crossing thousands of miles of the open ocean, all to follow a route that's been observed, by our fluke-rockign forebearers, for eons. That's just what oodles of amazing whales will be doing, and while, no, they don't look at a calendar and note the...
26TH OF DECEMBER... as their big seasonal kick-off day — that's something only a human could or would do — they are on the move, migration-wise, which means many a landlubber will be watching the waves, in hopes of a blowhole sighting. Oxnard understands our whale-based passions, and, each year, calls Dec. 26 the opening of whale watching season 'round the water-close area. The season will glug-glug right through to the end-ish of April 2019, which means that you can look into a ride with Island Packers (yep, the company is "Ventura County's official concessionaire to the Channel Islands National Park") or Channel Islands Sportfishing Center.
THE PLACE... to set off from is Channel Islands Harbor, and while there's no guarantee that a whale will be found (whales have to do their own thing, which may mean they aren't in our vicinity), you can bet that all sorts of birds, and the occasional and wow-inducing pod of dolphins, will make your bracing day out one for the future anecdote-retelling books. For all of your cetacean needs, click this, then cheer, for the most whale-tastic moment 'round Oxnard, and other Golden State stretches, is swimming into view.
Copyright FREEL - NBC Local Media