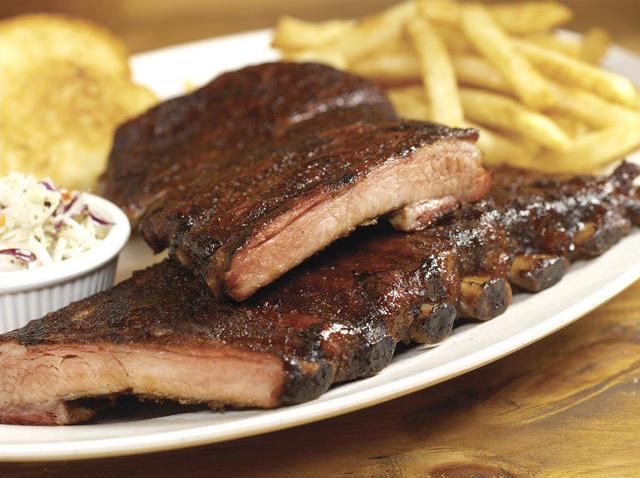 HOLIDAY VITTLES: If you were on a food-themed game show -- and, now that we pause and think about it, why aren't there more of those? -- would you be able to pair specific dishes to specific holidays and celebrations? You probably could do quite a few. Turkey for Thanksgiving and latkes for Hanukkah and chocolate fondue for Valentine's Day. (We're not off on that one, right? Chocolate fondue, or any fondue, really, is *totally* the official dish of the lovingest day of the year.) But what of the summer holidays: Memorial Day, Fourth of July, and Labor Day? The warm-weather trio may be the easiest in this category, because just about everyone will say exactly one word: barbecue. It matters not what type -- chicken, ribs, vege burgers -- and it matters not what the side eats are (salad, corn on the cob, cole slaw). Barbecue and warm weather are longtime compadres, so when a major BBQ event shows up just days ahead of the Fourth? It's the magic of timing in action. Thus we tip our hat, a hat with a tiny whirring fan on it, since it is summer, to the Rotary Club of Santa Clara and the City of Santa Clara, which is co-hosting the Silicon Valley BBQ Championships.
YEP, NO SURPRISE, IT'S IN SANTA CLARA... And the dates are Friday, June 28 (the evening, note) and all day Saturday, June 29. Some "54 BBQ Professional Teams" will be at the grills with their tongs and brushes, and certified judges from the Kansas City Barbecue Society'll be doing the clipboard/pen/walking around/tasting thing. Where does this leave you, the 'Q fan? Well, you'll get in free -- suh-weet -- and you'll listen to the live tunes which'll be thumping all day long, or for much of it. You'll want to show with cash for food and drink, yes, and for parking, which is ten bucks. Oh, and one more nice thing about the day? There's a Backyard BBQ Championship, as well, meaning that a few non-professionals (but talented nonetheless) will be doing the meat-grilling, sauce-rubbing thing.
SO... You're still grilling on the Fourth of July, yes? Even if you go to this? It's practically a summertime rule, right?
Copyright FREEL - NBC Local Media