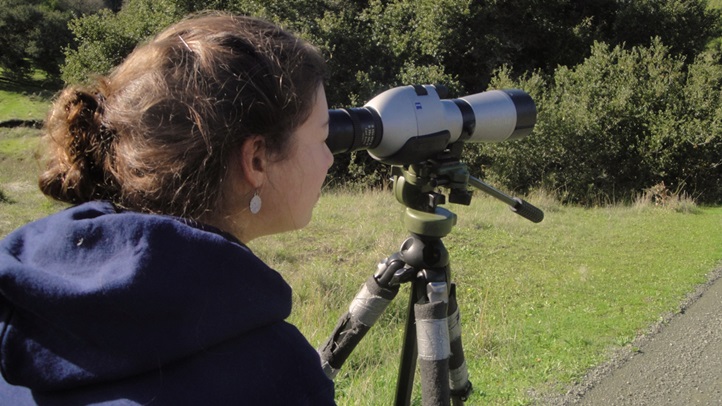 AN AUDUBON TRADITION: The Christmas Bird Count, held each year by the National Audubon Society, is a close-of-the-year happening that spotlights both citizen science and our feathered co-earthlings. And while many people across the country will pull out the binocs and participate, bird buffs can get a head start on something a bit different but very much in the nature-loving spirit. Safari West, along with Pepperwood Preserve and the Petrified Forest, will host a Mayacamas Christmas Bird Count for kids on Saturday, Dec. 7.
AVIAN ADVENTURE: The three natural spots, all located in and around the Mayacamas Mountains, is inviting families to binocular-up and head out to take stock of flocks and report on what they see in the sky and branches above. Many of the birds will have just winged in from the north, meaning that their Sonoma County stop'll be a treat for those birders looking for a few fresh feathers to observe. And for the younger naturalists? Call it a great way to experience the outdoors and animals, but a non-passive way, too. Hand a kid of pad of paper or point up into a tree and merely observing transforms into engagement.
YEAH... it isn't all straight-up learning and engagement, though. There is a pizza lunch to follow, and some beaky residents of the Santa Rosa-based Safari West'll cameo. Tickets? They're five bucks. Yep, you'll enjoy a hearty day out, but, fingers crossed, this'll help your holiday shopping list a bit. Here's hoping that your budding bird fan will request, as possible gifts, handy guides and maps and walking sticks and the standard accouterments of the bird-watching set. That's one way to build nature love: Get out and do.
Copyright FREEL - NBC Local Media