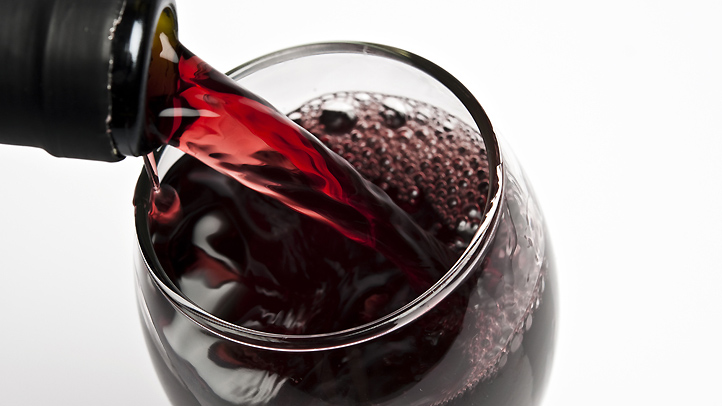 THE FULL PICTURE: If you've enjoyed wine for a few years -- or more -- you've likely acquired that one friend who goes in for the deep dive, nose-wise, when presented with a glass of wine she has never had before. It just doesn't do to simply sniff the bouquet from afar, in your oenophile friend's mind; rather, jumping into the scent of the wine is part of the wider experience. But aside from ascertaining the aromas of whatever wines we order at the bar, when do any of us have the chance to spend some time letting our nose guide us, instead of our mouth, through an array of vinos? And the time to not sip but rather contemplate what a hint of bread smell or plum or salt or earth might mean for the flavor of the wine?
VISITORS TO ROBERT HALL WINERY... are getting just that chance during the month of August. The Paso Robles winemaker has set up a daily station, a "sensory station," if you will, full of various wines for the smelling pleasure of tasting room visitors. You do see the occasional "sniff island" in tasting rooms, from time to time, but they're a rarer sight, something more often seen in wine classes than wine tasting rooms. Are you toodling through Paso, pre-crush and pre-harvest, on a wine getaway, before the September hubbub? Swing through the winery, which is east of Paso Robles, for a treat, and test, for your nose.
IF YOU HAPPEN... to schedule your Paso sojourn over the middle weekend of the month, take note if you like pungent fruit of the oily and briny and delicious sort: The 12th annual Paso Robles Olive Festival will spread out in the heart of the city on Saturday, Aug. 15. Spread, we imagine, like a beautiful lemony olive oil on a hunk of sourdough. Olive tastings, oil tastings, entertainment, and other pleasures of the pit-y icon await. A wine sniff test and olive oil enjoyment, all at once? That sounds like a prime Paso getaway to us (and to many others, we imagine).
Copyright FREEL - NBC Local Media