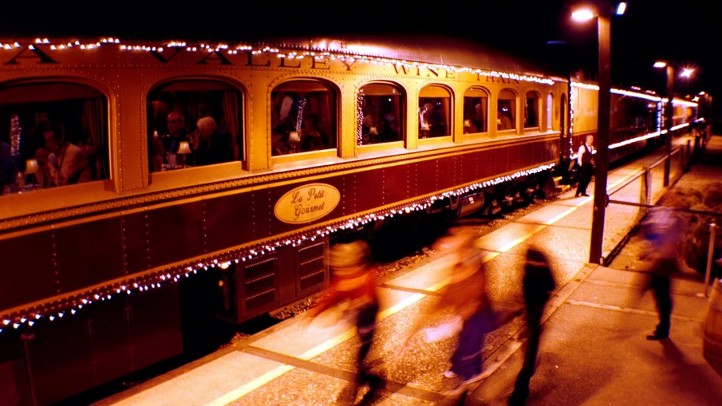 THERE'S STILL TIME: If you thought a bunch of ghoulies and pixies and jack o'lanterns would line up and snatch all the tickets for the Napa Valley Wine Train's annual Halloween ride, you're in luck. The train just posted its spooky flyer, sending out the call that tickets are still available for the Friday, Oct. 28 ride. Maybe people are a little too squidgy to board the historic liner and ride deep into the vines? Don't be. Because there will be dancing, there will be food, and yes, the name says it all: wine will be in the house (or the train, rather).
Best of all, in our opinion, is that the Trick or Train toots on the Friday before Halloween. Meaning your Saturday night, the main night for all the parties, and your Monday night, which is Halloween proper, are both free.
A full-on ticket is $155, but if you just want to do the costume party, that's thirty bucks.
Want to see people who love their job? You only need to follow the Wine Train's weekly news report. Here's the latest installment.
Copyright FREEL - NBC Local Media