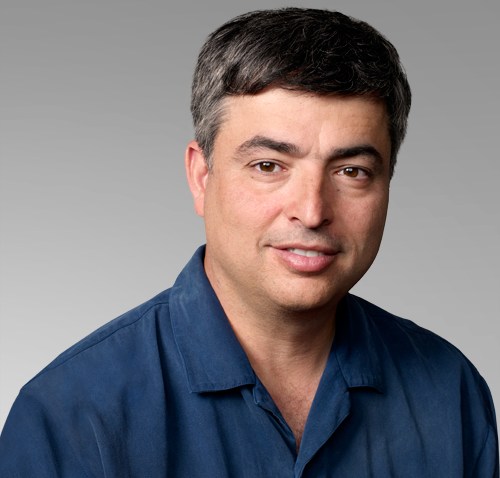 New Apple chief executive Tim Cook made his first major move by promoting Eddy Cue to senior vice president of Internet software and services.
Cue, 46, was previously Apple's head of Internet services, but will now be in charge of iAds, iCloud and seemingly anything with an "i" in front of it, Reuters reported. The news came as 9to5Mac leaked an Apple internal memo about the move. Cue will join the 10-person executive management team that reports directly to Cook.
Cue was voted the second-most creative person in business by Fast Company last year, reporting that Cue started off as a lowly help desk grunt but moved up the ranks until he was running iTunes and the App Store.
However, there's still no word on who Cook will pick to replace him as chief operating officer, his second in command. Cook also has to fill Apple's senior vice president of retail because its previous one, Ron Johnson, is leaving the company to run JCPenney. It will be interesting to see if Cook will continue to fill the executive team with Apple employees or look outside the company. Our bet is that Cook is unlikely to do anything controversial in the next six months until investors and customers get comfortable with him at Apple's helm.
Here is a look at the leaked Apple memo:
Team, It is my pleasure to announce the promotion of Eddy Cue to Senior Vice President of Internet Software and Services. Eddy will report to me and will serve on Apple's executive management team.

Eddy oversees Apple's industry-leading content stores including the iTunes Store, the revolutionary App Store and the iBookstore, as well as iAd and Apple's innovative iCloud services.

He is a 22-year Apple veteran and leads a large organization of amazing people. He played a major role in creating the Apple online store in 1998, the iTunes Music Store in 2003 and the App Store in 2008.

Apple is a company and culture unlike any other in the world and leaders like Eddy get that. Apple is in their blood. Eddy and the entire executive management team are dedicated to making the best products in the world that delight our customers and make our employees incredibly proud of what they do.

Please join me in congratulating Eddy on this significant and well-deserved promotion. I have worked with Eddy for many years and look forward to working with him even closer in the future.

Tim