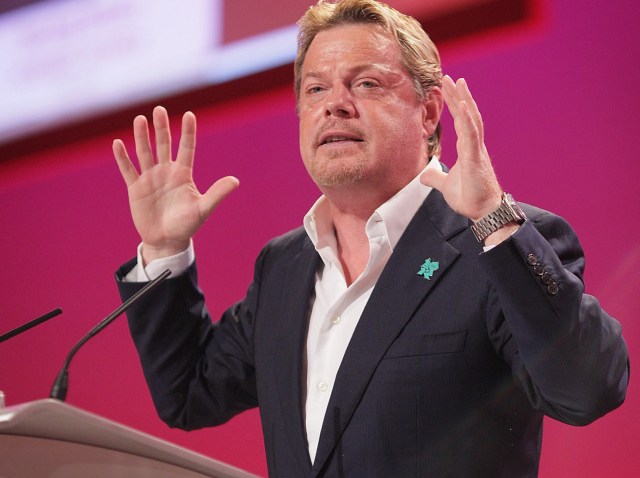 If the Oscars is the stodgy patriarch of all award shows, then the Film Independent Spirit Awards is the cool kid in the family portrait.
So what better way to celebrate the Spirit awards' 25th anniversary show than with a late-night party theme and newly announced Eddie Izzard hosting?
The irreverent Izzard is a particularly inspired choice as ceremony master. "He has all the right credentials -- unpredictable sense of humor, originality and he's just hilarious," Dawn Hudson, executive director of Film Independent tells Popcorn Biz. "And he has a real love and knowledge of film."
"We've talked about Izzard for a few years now. It's a matter of matching the right host at the right time. This year it finally worked."
The show will air live on the IFC channel the Friday before the Oscars (March 5), with the usual honoring of the indie vibe and the Spirit tradition of open bars "like every ten feet," says Hudson. But even as the Jameson is flowing, she promises no Izzard muzzle or restrictions."There are no ground rules, other than just show up," she says. "And no censoring."
As per tradition, the event still takes place in a tent, but the location has been moved from the Santa Monica beach to downtown Los Angeles. And the timing of the event has moved from its traditional pre-Oscar Saturday lunch to Friday night at 8 p.m. EST.
"It's going to be a late night party show." says Hudson.