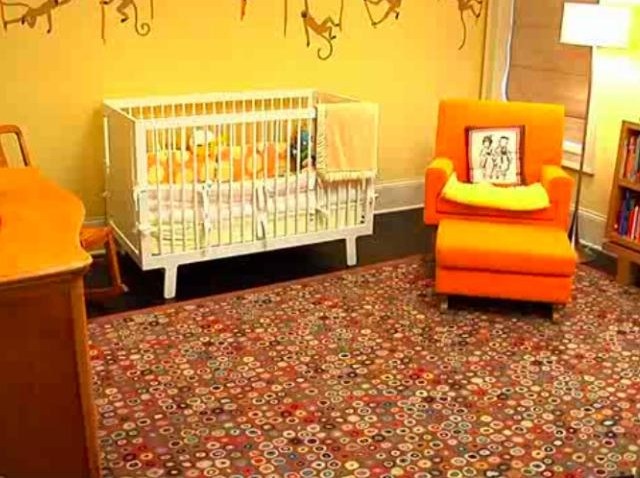 The biggest problem with the Emmy nominations, which were
announced
Thursday, boils down to this: too many strong programs, not enough slots.
Which is a good problem to have. Still, in a year that yielded much quality television – and Netflix – some deserving programs got shut out of the running for Outstanding Drama or Outstanding Comedy series, even if they were represented in various acting and production categories.
Check out our omissions list – which is not intended as a knock on the major nominees, although we remain among the .001 percent of the population that doesn't understand the widespread appeal of "The Big Bang Theory."
Good Wife/Bad Snub
"The Good Wife," TV's best major network prime time drama, delivered one of its
finest seasons
– offering both a culmination of the political comeback storyline that began in 2009 and a risky new beginning for the title character's career. Like most good wives, this CBS standout deserves better.
Empire Games
HBO's "Boardwalk Empire" emerged as the most compelling crime-driven TV drama since "The Sopranos," thanks to an
explosive
third season that served up a combustible brew of nuance, unremitting tension and action. One saving grace: Bobby Cannavale's electrifying performance – as Gyp Rosetti, the scariest psycho gangster seen on a screen of any size since Joe Pesci's Oscar-wining turn in "Goodfellas" – earned him an Outstanding Supporting Actor nomination.
Developmental Issues
Many critics didn't like the return of "Arrested Development" on Netflix. Many fans, judging by the online reaction, did. As we know from "AD" history, the
verdict
will become clearer with time and repeated viewings. But this much is certain: The Buster episode alone merited the series an Outstanding Comedy nod.
No Parking
"Parks and Recreation," in its fifth season on NBC, struck its
best mix
yet of quirk and substance as Amy Poehler's relentlessly upbeat do-gooder Leslie Knope confronted the realities of politics. The maturing show – sweet, funny and smart – proved as good as ABC's "Modern Family" this season, sans the family (even if we can't wait to see how Ron Swanson deals with impending fatherhood come the fall).
Office Politics
"30 Rock" enjoyed a strong final season. So did "The Office," which, unlike its longtime Thursday night NBC tag-team partner, missed out on an Outstanding Comedy nomination. Sentiment doesn't enter into the picture: "The Office" briefly struggled to find its way after Steve Carell left in 2011. It would have been easy for the creative team to take a final-season victory lap, recycling old Jim-and-Dwight pranks. Instead, the show boldly broke the third-and-a-half wall, revealing the unseen documentary crew – offering a reminder of why they were there and why we watched for eight years. At least the largely
satisfying finale
notched an Outstanding Writing For A Comedy Series nod.
Hester is founding director of the award-winning, multi-media NYCity News Service at the City University of New York Graduate School of Journalism. He is the former City Editor of the New York Daily News, where he started as a reporter in 1992. Follow him on Twitter.
Copyright FREEL - NBC Local Media