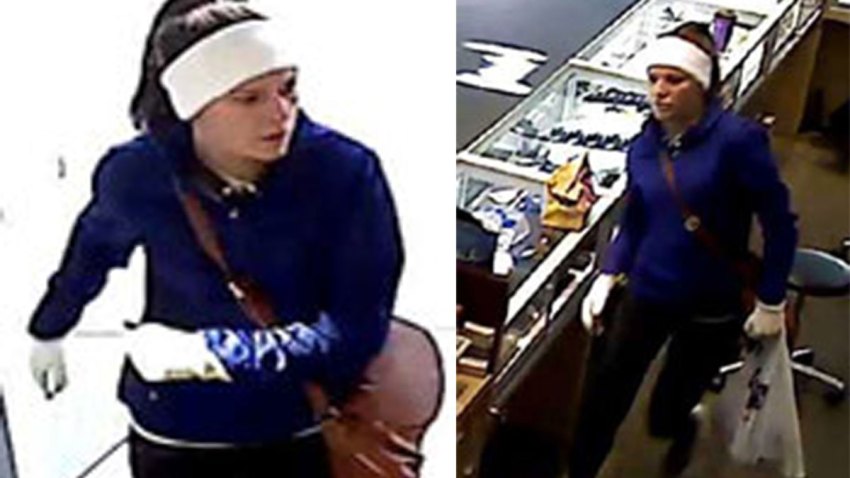 The FBI is hunting for a young woman who has been sticking up jewelry stores in at least five states in the South.
The brunette suspect — described as in her 20s or 30s, 5-foot8 and 130 pounds — is believed to have knocked over six stores in Florida, Georgia, South Carolina, Tennessee, and North Carolina since April.
The most recent heist was Monday at a Jared Vault in Mebane, North Carolina, the FBI said. She forced two workers into a back room at gunpoint, zip-tied their hands and then piled jewelry from the cases into a shopping bag.
The FBI believe the woman has a male partner who was described as in his 30s or 40s, 6 feet and 250 pounds.