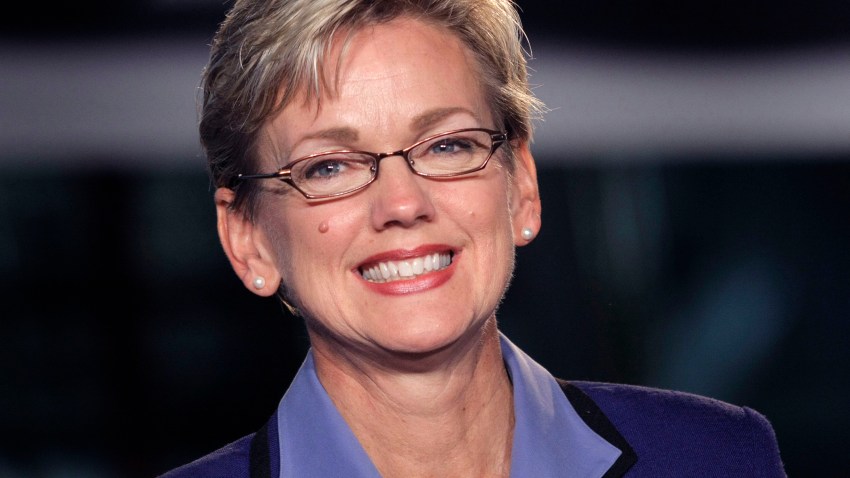 When Jennifer Granholm, the former Governor of Michigan, was asked if she'd run for elected office again, her quick response was, "No, no, and no!"
Yes, but—all smart politicians have learned never to say never in politics. And she's smart.
That conjures up some interesting speculation: Might Granholm, a Democrat and newly-minted UC Berkeley professor, provide the California Democratic Party with its latest rising star?
After leaving office in 2010 because of term limits, Granholm—at least for a while—has returned to her roots.
Sure, she was born in Canada—that's why she can't run for President. But when she was a child, Granholm's family moved to California.
Over the years, she lived in Anaheim, San Jose and San Carlos, graduating from San Carlos High School in 1977.
After graduation, according to her bio in Wikipedia, "she attempted to launch a Hollywood acting career but was unsuccessful …She held jobs as a tour guide at Universal Studios, within customer service for the Los Angeles Times and was the first female tour guide at Marine World Africa USA in Redwood City."
Eventually she enrolled at the University of California, Berkeley, from which she graduated with honors in 1984. Not a bad California resume.
Then Granholm strayed.After earning a Harvard law degree, she moved to Detroit with her new husband.
Now, she's ba-a-a-ck! (Did you know that, like California's former Governor Arnold Schwarzenegger, she was once a contestant on "The Dating Game"?)
Not only does she have a mediagenic presence, she's got a couple of bully pulpits—her academic perch and her reoccurring gig on NBC's "Meet the Press," as well as other media forums (Her new book, A Governor's Story, and "The Daily Show" come to mind.)
Even out of office, she's proved her bone fides with labor, excoriating Wisconsin's GOP Governor Scott Walker for taking on collective bargaining to balance the state budget.
Granholm does carry political baggage.
According to the Wall Street Journal, "On her watch, the state's ranking in per capita GDP plummeted to 41st place from 24th, Detroit's population shriveled to its lowest level since 1910."
By August 2009, the recession and near collapse of the auto industry pushed Michigan's unemployment rate to over 14%. Things have begun to turn around, and for that she should get some credit.
In addition, Granholm cites her state's economic struggles as providing valuable experience.
"Everything that is hitting the U.S. now hit Michigan first," she told The Oakland Press.
Lastly, it's not like the California Democratic Party doesn't already have a deep bench, including Lt. Gov. Gavin Newsom, Attorney General Kamala Harris and L.A. Mayor Antonio Villaraigosa—among others.
However, with the state's three top office holders, Gov. Jerry Brown and Senators Barbara Boxer and Dianne Feinstein, all Democrats and all over 70, at some point there's likely to be one frenzied game of political musical chairs.
Granholm could be that rare commodity—a fresh face with experience.
She wouldn't the first former Governor to be elected California's chief executive.
Let us know what you think. Comment below, send us your thoughts via Twitter @PropZero or add your comment to our Facebook page.