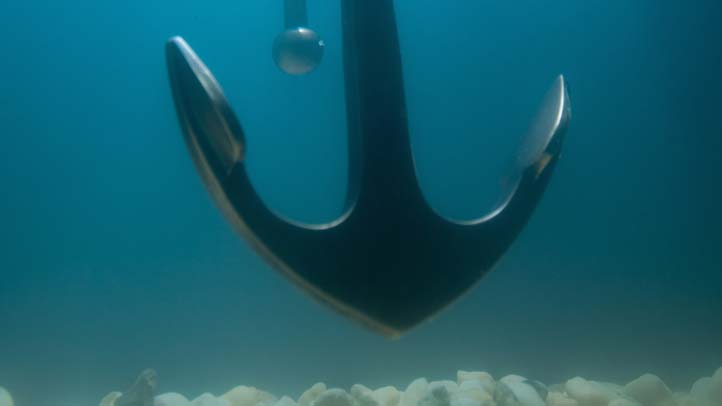 If he had to do it over again, he probably wouldn't have drank so much and dropped that anchor.
A California businessman was sentenced Tuesday to four months behind bars and three years of probation for dropping anchor while aboard a Holland America cruise ship.
Rick Ehlert, 45, of Thousand Oaks, had earlier pleaded guilty to making his way to an off-limits area of the MS Ryndam after a epic night of drinking and releasing an 18-ton stern anchor.
The ship was traveling at 18 knots as it returned to Tampa from Mexico on Nov. 27, 2010 -- until Ehlert brought it to a halt, The Associated Press reported.
The move delayed the ship by three hours as the ship's captain made sure all 1,600 passengers were safe, The Tampa Tribune reported.
On the night of the incident, Ehlert drank three or four glasses of wine at dinner at 9 p.m., before having a wine glass full of vodka and a dose of the sleeping drug Ambien in his stateroom, according to court filings.
A couple hours later he headed to the ship's casino area where a passenger bought him a martini. He went on to buy four single martinis and one double martini, the Tribune reported. When the bar closed he ordered three more double martinis and later broke into a liquor cabinet where he consumed a quarter of a bottle of pilfered Grey Goose vodka, according to the paper.
U.S. District Judge Steven D. Merryday called the incident a "bothersome crime."
In addition to the jail time, Ehlert was ordered to pay a $7,500 fine and to participate in substance abuse and mental health counseling, the Tribune reported.
Copyright AP - Associated Press