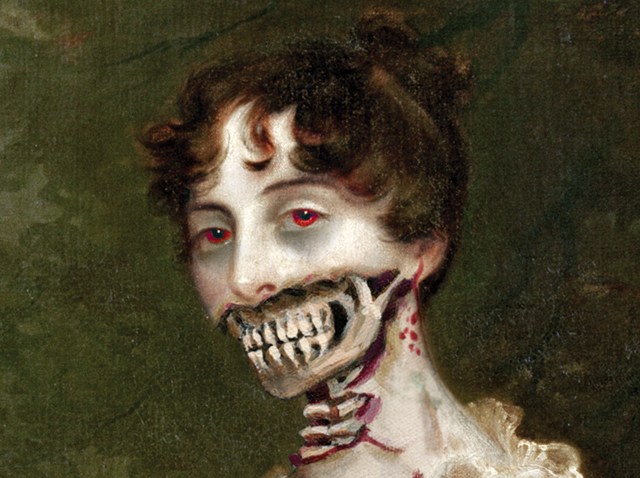 Mike White, one of the stranger, funnier, edgier, just plain weirder guys in Hollywood, has accepted an offer to direct a 19th Century zombie comedy.
"Pride and Prejudice and Zombies," by Seth Grahame-Smith, came out just last year and has been on the fast track to the big screen. Now acclaimed screenwriter and one-time director Mike White has been handed the reins, reported Deadline.
For the uninitiated, here's the synopsis from Booklist:
In what's described as an "expanded edition" of Pride and Prejudice, 85 percent of the original text has been preserved but fused with "ultraviolent zombie mayhem." For more than 50 years, we learn, England has been overrun by zombies, prompting people like the Bennets to send their daughters away to China for training in the art of deadly combat, and prompting others, like Lady Catherine de Bourgh, to employ armies of ninjas. Added to the familiar plot turns that bring Elizabeth and Mr. Darcy together is the fact that both are highly skilled killers, gleefully slaying zombies on the way to their happy ending.
Natalie Portman acquired the rights to the book ages ago with the idea of starring, and for a while had David O. Russell on board to adapt and direct. But somewhere along the way she decided she was too old for the part, and Russell walked away, leaving behind a script that had all manner of folks lining up for the job.
White is best known for having written "School of Rock," the film that made Jack Black a star, as well "The Good Girl," "Chuck & Buck" and "Nacho Libre." His previous directorial effort, "Year of the Dog," was a darkly comic character study about a woman, played by Molly Shannon, whose life is turned upside-down following the death of her dog.