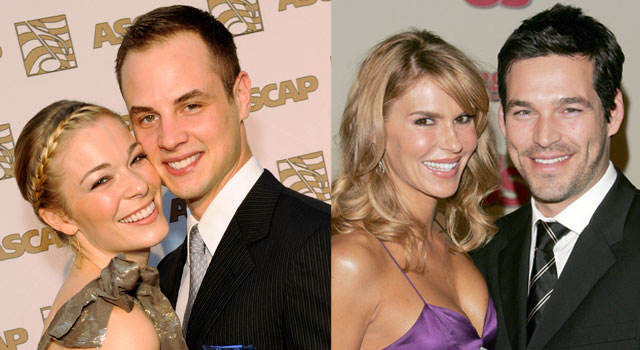 The scorned wife of LeAnn Rimes' reported boy toy broke her silence about the country singer's rumored fling with the married father of two.
"He's just somebody I don't know," Eddie Cibrian's wife, Brandi Glanville, told People.com. "I don't understand. You think you know one thing and you wake up and it's all been a lie."
Cibrian's wife of eight years said she's spoken to Rimes twice recently and told the country starlet that she can have the father of two.
"He's all yours," Glanville fumed.
Cibrian, 36, was first linked to Rimes in March after allegations surfaced that the two were having a steamy romance. He and Brandi have split a short time after LeAnn and her hubby called it quits this year.
The "CSI: Miami" star was spotted with LeAnn at a Kings of Leon concert in Los Angeles this weekend just after they went golfing at Valencia Country Club two days earlier, the People reported.
Glanville said one of the most difficult parts of the split has been telling her two sons, Mason, 6, and Jake, 2, what's happening between their mom and dad.
"There is one side of him that I absolutely love and always will," she said, "but that side of him is not the side I'm divorcing."