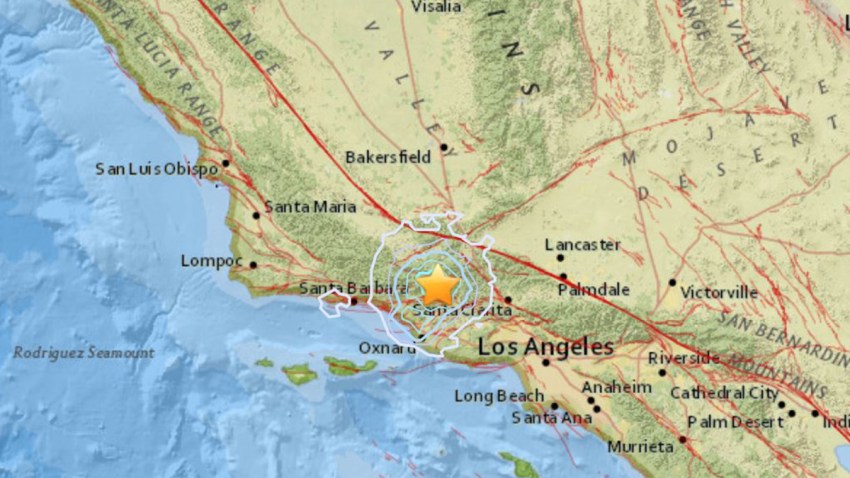 A series of earthquakes shook the Ojai area Friday night into Saturday morning, including 4.1-magnitude temblor, according to the U.S. Geological Survey.
The 4.1 quake hit at 12:42 a.m. about 11 miles east northeast of Ojai, the USGS reported. The quake was originally reported with a magnitude of 3.8 but was later upgraded.
More than 400 people reported feeling the quake, including residents in Santa Barbara and Ventura counties, according to the USGS site.
A 3.3-magnitude earthquake also struck the same area at 11:27 p.m. Friday evening.
Ojai is located in Ventura County, about 80 miles northwest of Los Angeles.
There were no immediate reports of injuries or damage.