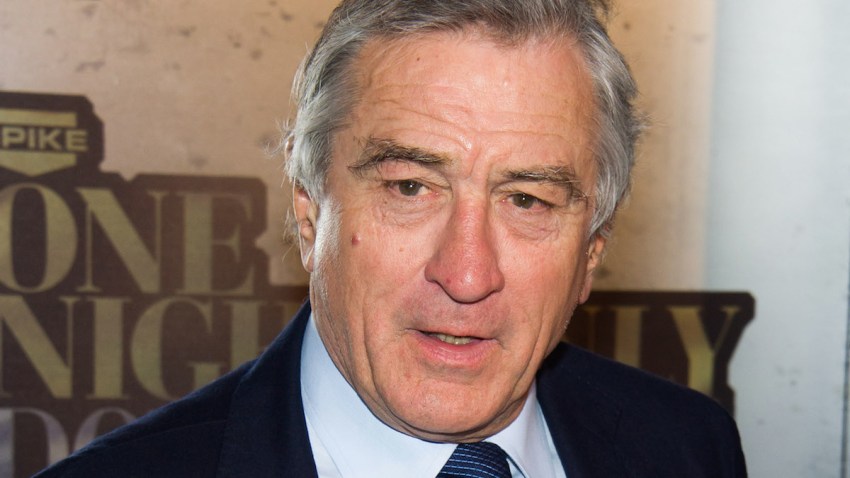 Robert De Niro is opening up about his late father Robert De Niro Sr., who was a NYC artist and just happened to be openly gay.
In a revealing new interview with Out magazine, the Oscar winner talks about making a documentary to showcase all of his dad's artwork and shed light on his legacy.
"I felt I had to. I felt obligated," De Niro says of the film, which is called 'Remembering the Artist: Robert De Niro, Sr.' and airs on HBO Jun. 9. "It was my responsibility to make a documentary about him. I was always planning on doing it, but never did. Then Jane Rosenthal, my partner at Tribeca [Enterprises], said, 'We should start doing that now.' It was not intended to be on HBO. It was just something I wanted to do."
In the documentary, it's revealed that De Niro's father felt somewhat conflicted about his homosexuality.
"Yeah, he probably was, being from that generation, especially from a small town upstate," the 70-year-old actor says. "I was not aware, much, of it. I wish we had spoken about it much more. My mother didn't want to talk about things in general, and you're not interested when you're a certain age. Again, for my kids, I want them to stop and take a moment and realize that you sometimes have to do things now instead of later, because later may be 20 years from now--and that's too late.
Even though his dad died over 20 years ago, De Niro continues to preserve his father's final home and art studio in SoHo. "It was the only way to keep his being, his existence alive," De Niro explained. "To me, he was always a great artist."
Check out the documentary trailer above.
Copyright E! Online