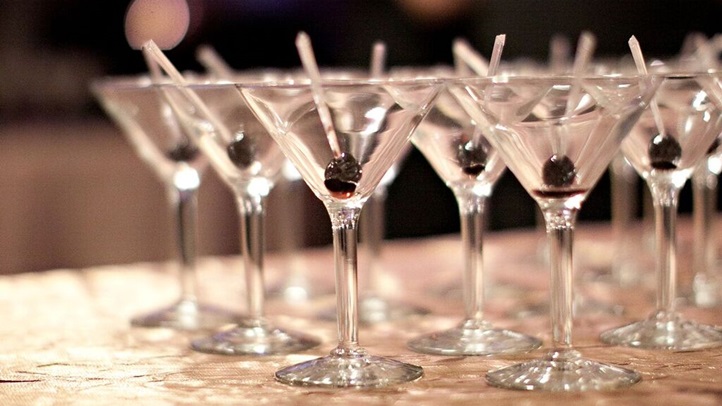 LABYRINTH-LIKE LOCATION: There are few places that hold as many secret passages and tucked-away rooms and random decks and interesting balconies as a large hotel. Sure, castles and palaces and museums share some of a hotel's mystery-like qualities, and the employees of a business know what's where and what's happening at all times. But to a guest? A hotel can possess a delicious feel of castle-like proportions, and the lure of exploring a closed-to-the-public passageway or riding in an out-of-the-way elevator can tempt, for sure. What of a secret party, though, that is happening somewhere within a grand and historic hotel at an undisclosed, tucked-away corner? The temptation factor, to explore, goes way, way up, especially when one learns that the hotel has some speakeasy stories in its lengthy past. Such a secret party -- make that a secret speakeasy -- will pop up, for a single night, at the US GRANT in San Diego.
1920-1923... were bustling years for the Gaslamp District landmark, which had already been open for a decade (it was built in 1910). It was no secret, during that four-year span, that there was a secret tavern for the cocktail-seeking swells of San Diego, right inside the hotel, and many a local raised a libation there during the early part of the Roaring Twenties. To mark this famous, and infamous, slice of US GRANT history, the hotel is hiding a speakeasy within its capacious rooms and hallways on Friday, Nov. 27 for two hours only. Time for the Rendezvous Lounge? Nine o'clock to 11 p.m., which gives you just enough time to sip a French 75 or Old-Fashioned while enjoying the live jazz tunes, a vibe most appropriate to the era being hailed.
CHEF DE BAR... Cory Alberto will be at the helm at the high-jinks-y, let's-have-a-gas bash, and a ticket is required (it's $60, and includes "unlimited cocktails," so, yeah, best get a room at the hotel for the night). Do you need a password to find the secret location within the hotel? You so do. Do you need to dress like it is 1921? Well, it would be the absolute cat's pajamas to do so, right? Best look as cute as a button while you learn about the US GRANT's speakeasy history, when rum runners brought spirits into the hotel via underground tunnels. Got your fringe and tux ready? Be prepared to give the password, '20s-style partiers.
Copyright FREEL - NBC Local Media