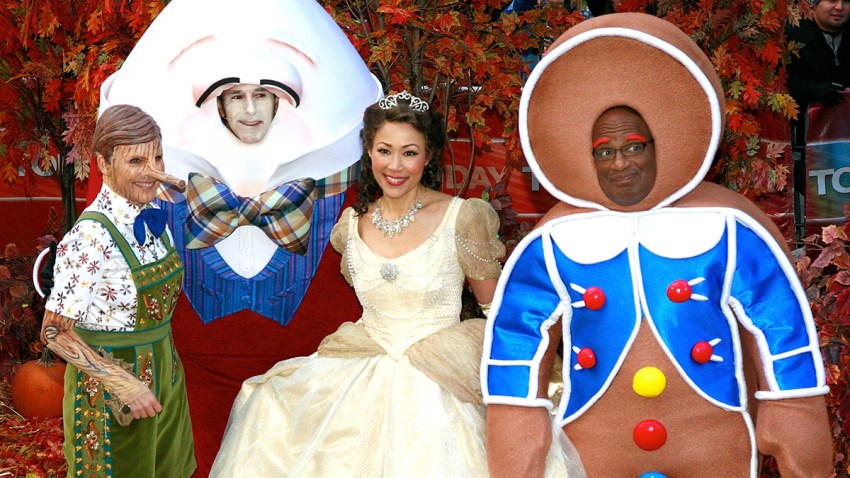 Prepare yourselves for another unforgettable Halloween spooktacular.
Before trick or treating begins, Matt Lauer, Savannah Guthrie and the co-hosts of the "Today" show are hosting a holiday costume celebration greater than any year before.
In a new promo for Friday's highly anticipated show, fans are taken down memory lane with a look at some of the many memorable costumes from years' past.
From "Saturday Night Live" costumes to iconic music superstars—anyone remember Lauer as Jennifer Lopez?—viewers get a quick glimpse into what has been done before. Before long, the million dollar question is asked: How will "Today" top themselves this year?
PHOTOS: Stars celebrate Halloween 2015
"Every Halloween, the challenge seems too great," an unknown voice shares on the promo. "Soon, all will be revealed."
So what can we expect from this year's show? Your guess is as good as ours. If you watch the video, however, we may be able to expect a special guest this Friday. Hey Meredith Vieira, is that really you?
"Today's" Halloween spectacular airs Friday morning at 7 a.m. only on NBC.
(E! and NBC are part of the NBCUniversal family)
PHOTOS: "Today" show hosts' Halloween costumes through the years
Copyright E! Online