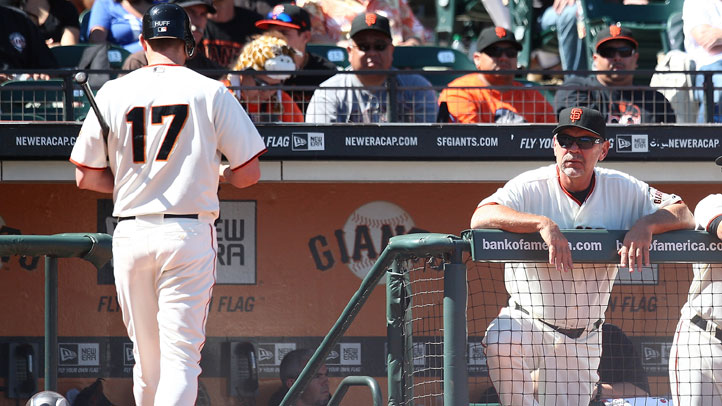 On Monday night, Aubrey Huff hurt his knee again. And now he's headed to the disabled list. Again. For the third time.
The Giants made the move official on Wednesday afternoon, along with the activation of newly-acquired outfielder Hunter Pence, who will hit fifth in his first game with the Giants.
"Huff is in limbo," manager Bruce Bochy said Tuesday.
Limbo equated to being an injured, unproductive veteran hanging out there while the Giants made some trades.
Originally, the Giants activated Brett Pill from Triple-A Fresno to take Nate Schierholtz place when Schierholtz was dealt to the Phillies in order to acquire Pence.
Pill will stay with the team, then, and Huff will be the roster casualty in order to move Pence onto the active roster.
There's a pretty good chance that the team doesn't, ahem, rush Huff back: he's hitting .148/.284/.530 in 34 games with one home run and six RBI. Pill ain't gonna set the world on fire from the Giants bench, but his .213/.267/.630 line (with three homers and nine RBI) in 37 games looks borderline respectable compared to Huff.