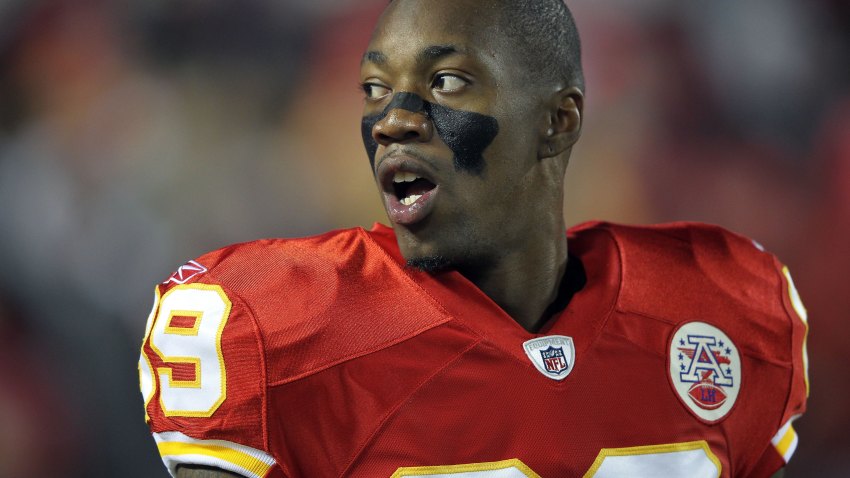 In his first game as a 49er, Jonathan Baldwin was everything A.J. Jenkins was not.
For one thing, Jenkins is small and fast; Baldwin is big and fast. Jenkins had trouble getting open in two preseason games for the 49ers; Baldwin made two catches in his Niners debut, a victory over the Minnesota Vikings Sunday night.
Jenkins, in his debut for the Chiefs against the Steelers, was targeted once and had zero catches.
Now, with the 49ers preparing for their fourth and final exhibition game Thursday night in San Diego vs. the Chargers, Baldwin already appears to be an upgrade over Jenkins.
The swap of former first-round picks makes the 49ers receiving corps appear a bit deeper and more dynamic heading into the regular-season opener Sept. 8 vs. the Green Bay Packers.
Baldwin pulled in a Colt McCoy pass for 19 yards that McCoy said Baldwin made a nice adjustment to grab. He also caught a 4-yard pass from McCoy that was thrown low and behind him.
Overall, the 6-foot-4, 230-pound Baldwin played 23 snaps and was targeted three times, catching two balls – just days after being traded by the Chiefs for Jenkins.
"He's had a nice command of the offense," head coach Jim Harbaugh told reporters after Sunday's game. "The very short time he's been here, he has shown that he absorbed it real quick and (we) put him in some situations where he hadn't practiced. Some of the things he did there tonight showed that he was taking mental reps. … He pays attention and has real good physical ability. Everybody likes him. He's fit in real well."
Baldwin said he'd tried to learn as much of the 49ers playbook as he could. He said he needs to memorize it so he can "play fast."
All in all, he was happy with his 49ers debut.
"It's a blessing to get out there and have this opportunity to play with a great organization," said Baldwin, who played two seasons in Kansas City after being a first-round choice of the Chiefs out of Pittsburgh. "I just have to keep making progress. I'm going to go in and watch the film, be real hard on myself and just go from there."
Already, quarterback Colin Kaepernick is liking his new receiver.
"He's a big target, has good hands, is picking up the playbook quickly" said Kaepernick. "So, looking forward to seeing what he can do out there."