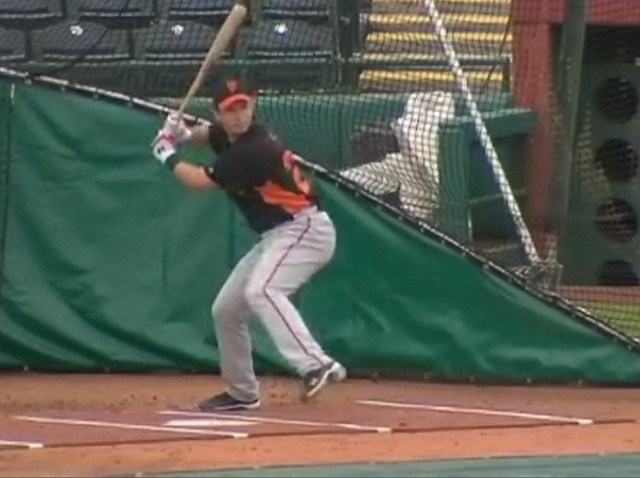 Buster Posey's recovery and rehabilitation is a critical part of the Giants future, both in the long and short term.
That's why it was so nice to see Posey put a video of up of him catching a bullpen session on the Internet, not too long after reaching a "milestone" in his recovery.
He's since reached a new "milestone" -- Posey is no longer limited to running like an alligator and has begun cutting corners on his knee.
"I've been running straight, but this was the first time I tested it running corners," Posey said on Monday, per Tom Singer of MLB.com. "I was out there turning a lot. I thought it went well. No problems."
This is a huge deal for Posey because, obviously, planting and cutting and turning is substantially more difficult for someone after a leg injury than simply jogging in a straight line.
If Posey's already making cuts and turns, that means he's ahead of schedule, which is something that makes the kid happy.
"Overall, I'm really happy," Posey said. "I'd say I'm about four, five weeks ahead of where I thought I'd be at this point. To be at this point five months removed from the injury ... I feel really good about that."
Posey will only be in Arizona rehabbing for another five days -- on November 5, he and his wife are planning on heading back to Georgia for a few weeks before coming back for Cactus League with the Giants.
Which is when Posey will really find out how far along he is.