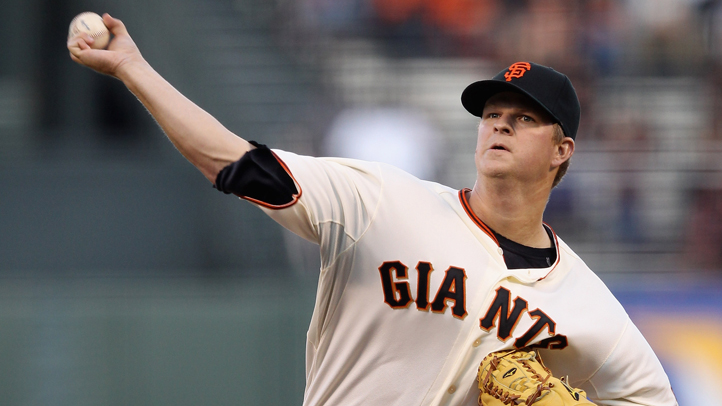 It was more Mark Mulder-Mark Buehrle than Juan Marichal-Warren Spahn, but Matt Cain and Cliff Lee put on a pitching battle not seen often in April. Neither gave up a run -- Cain went nine, Lee 10 -- and Melky Cabrera's 11th-inning walk-off single gave the Giants a 1-0 victory and series win against Philadelphia.
It also pulled the Giants up to .500 for the first time this season, at 6-6.
Starting pitching report
Right-hander Matt Cain followed his home-opening one-hit, 11-strikeout shutout of Pittsburgh with another gem, though he did not factor in the decision. He threw nine innings of no-hit ball while allowing two hits, striking out four and walking one. He threw 91 pitches, with 64 strikes, and by the time his evening was complete had retired 13 straight Phillies batters. It was also the first time in his career he did not allow a run in consecutive starts of at least eight innings.
Bullpen report
Purported new "lion's share" closer Santiago Casilla did his job in pitching a scoreless 10th and Sergio Romo allowed a leadoff double to Carlos Ruiz in the 11th before giving way to Javier Lopez, who did the same for Clay Hensley. The spotless two innings set the stage for the walk-off win.