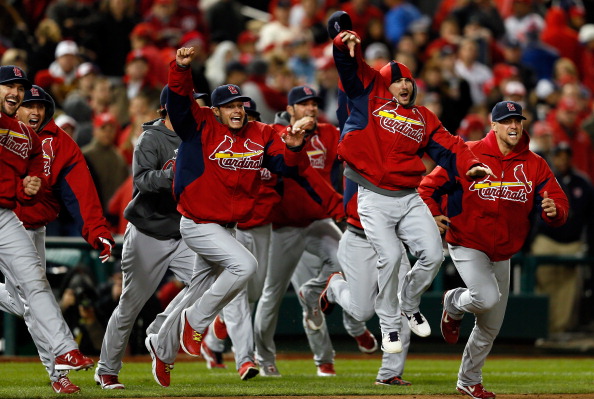 Now that the St. Louis Cardinals have taken the series against the Washington Nationals, we know the full schedule for the National League Championship Series.
The Giants will have home field advantage in the series and will begin with a game at home Sunday night.
Giants players have actually been holed up in Cincinnati waiting to see if they should fly back to San Francisco for Game 1 or fly on to the nation's capitol.
The game ended after midnight Ohio time Friday night. The Cardinal win means the team will fly back home overnight Friday.
Game 1 and 2 will take place at AT&T Park. First pitch on Sunday is 5:15 p.m. The Giants said they will put Madison Bumgarner on the hill.
Game 2 also has a 5:07 p.m. start. The Giants said their starting pitcher on Monday will be Ryan Vogelsong.
The teams will then travel to Missouri for a quick day off before Games 3 and 4 (and possibly 5) in St. Louis.
Game 3 will be a day game in St. Louis. First pitch is 1:07 p.m. PST.
Game 4 will be on Thursday at 5:07 p.m. PST.
The "if necessary" Game 5 will be at 5:07 p.m. on Friday (presuming that a four-game sweep isn't involved).
Then there's another one-day travel break with Game 6 (if necessary) scheduled for 1:45 p.m. PT on Sunday October 21 back in San Francisco.
And Game 7 of the NLCS, if needed, will take place on Monday Oct. 22 at 5:07 p.m. PT.
Go Giants!