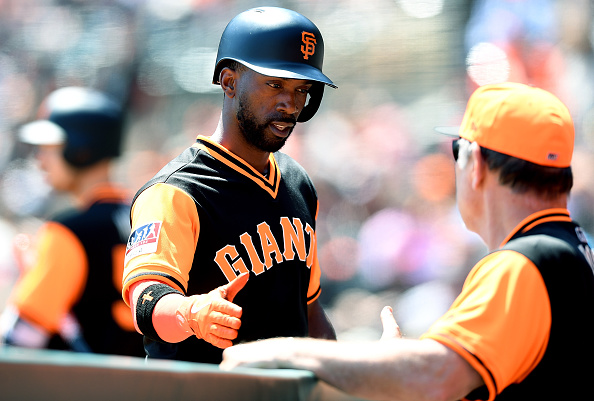 SAN FRANCISCO -- The Giants did not deal Andrew McCutchen at the trade deadline and held him for more than a week after he cleared waivers, but on Thursday, the club's right fielder was finally sent to a contender.
McCutchen is being dealt to the Yankees, a source told NBC Sports Bay Area. According to Joel Sherman of the New York Post, the Giants will receive two prospects, including Abiatal Avelino, a middle infielder.
Avelino, 23, was the Yankees' 23rd-ranked prospect according to MLB Pipeline. He has played in Double-A and Triple-A this season, hitting .287 with 15 homers, 13 doubles, eight triples and 25 stolen bases in 31 attempts.
McCutchen, acquired over the offseason, had an interesting run in San Francisco. He certainly was not quite the player he was in Pittsburgh, and never really carried the lineup for stretches as the team had hoped.
At the same time, he was the most consistent hitter the team had for five months, and one of the few who showed any type of burst between the lines.
McCutchen led the Giants with 15 homers and 55 RBI and is batting .255 with a .772 OPS. He had played the most games of any Giant, and while his wRC+ of 115 is the second-lowest of his career, it still made him an above-average hitter, with defense in right field that was a huge improvement over recent Giants options.