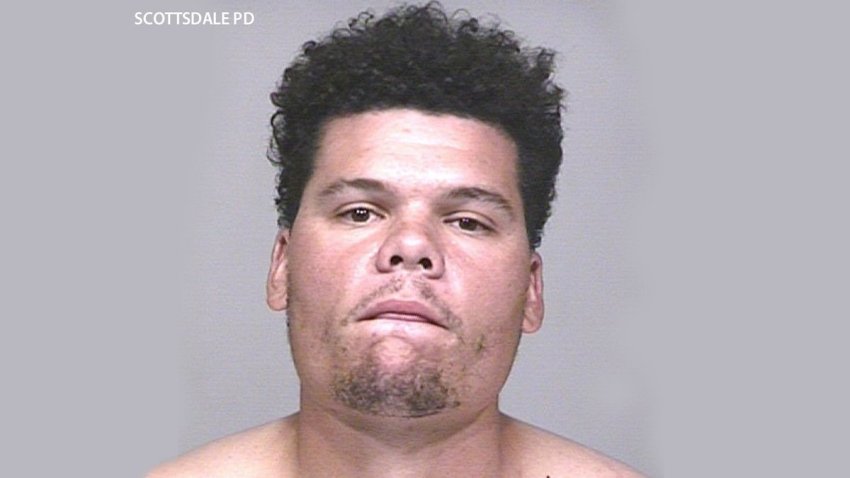 A's catcher Bruce Maxwell was indicted by a grand jury in Arizona this week, meaning probable cause was found for his felony case to move forward.
Maxwell faces charges of aggravated assault with a deadly weapon and disorderly conduct stemming from his Oct. 28 arrest in Scottsdale.
His arraignment is scheduled for Tuesday in Maricopa County Superior Court, when Maxwell will be asked to enter a plea of guilty or not guilty.
Maxwell allegedly pointed a gun at a female driver who came to his door to deliver a food order. The driver called police, and according to police reports, Maxwell showed signs of intoxication during his arrest, used excessive profanity and made "anti-police" statements.
In Arizona, the crime of aggravated assault with a deadly weapon can include a sentence of anywhere from five to 15 years in prison, though many factors are taken into consideration that could bring a much less severe penalty. Regardless of what happens through the legal system, Maxwell could face punishment from Major League Baseball and/or the A's, including suspension.
The catcher drew attention this past season in becoming the only Major League player so far to kneel during the national anthem, in protest of racial and social injustice. The A's issued a statement supporting Maxwell in his right to do so, and taking his legal problems out of the equation, he's considered their primary catcher looking ahead to 2018 as the roster currently stands.
Copyright CSNBY - CSN BAY