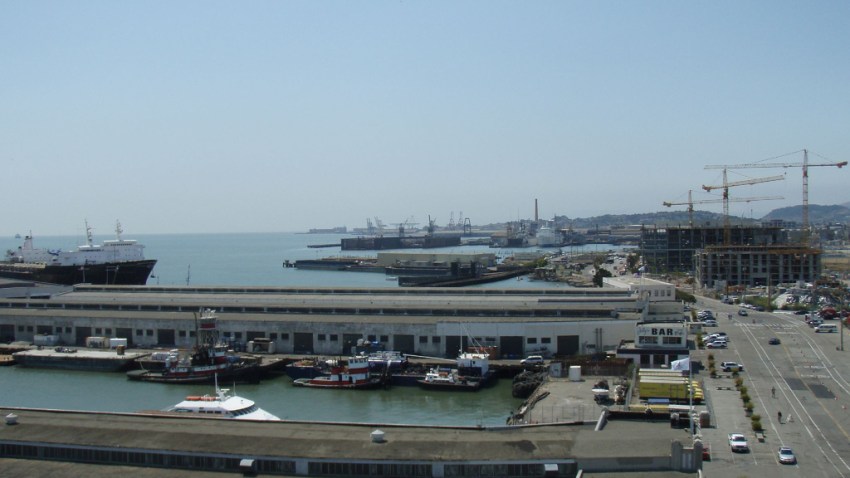 Much is up in the air for San Francisco's Mission Rock, the neighborhood just south of AT&T Park that's yet to be.
The Port of San Francisco just unanimously approved the multiyear plan to turn a swath of parking lot into a fully functioning neighborhood, complete with a 5-acre park, 10 commercial and residential buildings, and an ambitious-looking pedestrian promenade linked to a future version of the F-Market/E-Embarcadero streetcar.
But they're still looking at a moving target. The project's already been downsized from its 2008 version, which according to the Chron had a 5,000-seat music hall and entertainment district.
There's also the question of that very speculative Warriors stadium, which could be built somewhere on all that empty space, pending an actual sale of the team and an agreement to build the thing. But the Giants, who just lost a couple investment partners a few months ago, are nonetheless all game and in it for the long haul — "we'd like to see development that is synergetic to the ballpark and that fits in with the neighborhood," whatever that means.
· S.F. Port OKs Mission Rock development plan [SFGate]
· Giants Stonewall on Warriors Arena, But the Plan Needs a Rethink [Curbed SF]
· Seawall Lot Megaproject Goes a Little Less Mega [Curbed SF]
Copyright CURBS