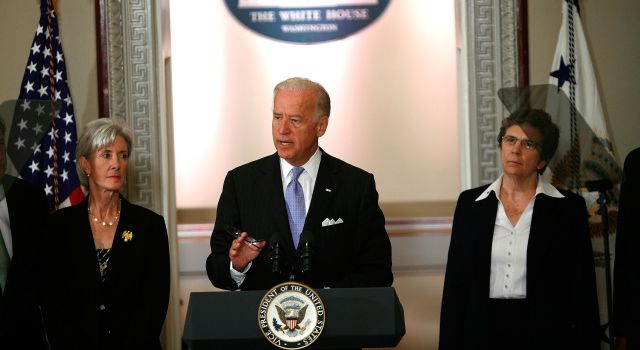 MEXICO CITY – There was a large, pro-Raiders crowd at Estadio Azteca for Monday night's clash between the Silver and Black and the Houston Texans.
The crowd tried to knock Houston off its game, and used more than just cheers to do so.
A fan shined a green laser into Brock Osweiller's eyes starting in the second quarter, something that was certainly a distraction in the Raiders' 27-20 victory over the Texans.
"I never want to say one thing is a difference maker," Osweiller said, "but certainly having a laser zoomed in on your eye definitely affects how you play a game."
NFL security went into the crowd to find the fan at halftime, but the laser showed up again in the third quarter.
Osweiller didn't want to put too much weight on the adverse situation, but admitted it was an issue.
Laser right in Osweiler's face on that last throw. pic.twitter.com/RuXLsL2psv — Chris Burke (@ChrisBurke_SI) November 22, 2016
"As far as the laser goes, it was certainly very distracting," Osweiller said. "I've never experienced a laser being shined into my eyeball in a football game, let alone a professional football game in the National Football League so I think that was certainly disappointing, but at the end of the day that is not why we lost the game. That was just one small factor, but it certainly affected how I was playing and able to see down field."
The Raiders saw it on defense, and weren't sure what to make of the situation.
"I saw it and I thought I was in the twilight zone a few times," Raiders edge rusher Khalil Mack said, "but I didn't really know what it was."
Malcolm make play of the day: Many consider Jamize Olawale's 75-yard touchdown as the game-changing play that helped the Raiders surge to victory, but Raiders quarterback Derek Carr picked out a different play.
He highlighted inside linebacker Malcolm Smith's tough tackle of Akeem Hunt for no gain twice to forced a turnover on downs. The spot was poor, but the Texans lost a challenge trying to overturn it.
Carr brought up Smith's great effort on third down, shedding a tough block in time to bring Hunt down early. Smith actually did that twice to give his offense the ball back.
"Watch him on that play, he almost gets thrown because he's trying to get off the block and he almost, he could have easily quit, could have easily been blocked, but he kept fighting," Carr said. "Malcolm made the play of the day right there. I think that's the play of the game that goes unseen and unheard, but that was the play."
In addition to clutch tackling, Smith also had an interception earlier in the game.
Cooper's great cut: Raiders receiver Amari Cooper scored the game-winning touchdown on Monday night, turning a short reception into a 35-yard into a massive gain.
Seth Roberts made a great block in front of him, but he broke free with an excellent cut that left Texans defenders grabbing air. Cooper surged through heavy traffic and found the end zone to give the Raiders a 27-20 lead later in the fourth quarter.
"The last game I had the same play and I kind of got it and got like a yard on it," Cooper said. "So I just told myself to catch it and just get vertical and run and that's what I tried to do, so the cut was just instinctive."
Davis, Goodell have pre-game chat: NFL Commissioner Roger Goodell was in Mexico City for the Raiders game, and was in a long conversation with Mark Davis on the sidelines before kickoff. Del Rio also stopped by to exchange pleasantries.
General manager Reggie McKenzie joined him for a spell. They'd all have things to discuss with Goodell, including still exiled edge rusher Aldon Smith. Davis is also pushing to relocate to Las Vegas, with an application coming as early as this winter.
This 'n that: The Raiders recorded their first four-game winning streak since 2002, which also marks their last winning season. …The Raiders have allowed just 19 points in the first quarter of games, which marks a league low. … Bruce Irvin recorded his third sack of the year against Houston, and matched Karl Joseph and Malcolm Smith with a team-high 10 tackles. …QB Derek Carr was 21-of-31 passing for 295 yards and three touchdowns, giving him a 117 pass rating. It's the 11th time Carr has had a triple digit passer rating.
Copyright CSNBY - CSN BAY