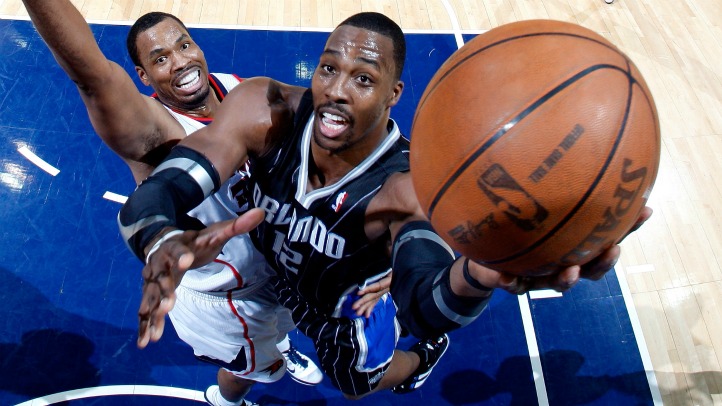 Golden State may be working on a big time trade.
Yahoo Sports reports the Warriors are "aggressively" pursuing Orlando Magic center Dwight Howard. The report says the Warriors would give up Stephen Curry or Monta Ellis and a first-round pick to get the deal done.
A snag in the possible trade is the recent injury to Curry. He rolled his ankle earlier this week and the Warriors are waiting to see just how bad the damage is.It's the third ankle injury for Curry this season.
If a trade is made, Golden State would have no assurances Howard would be on the team after this season. He is a free agent at the end of the season and has indicated he would love to sign with the Los Angeles Lakers, Dallas Mavericks or New Jersey Nets.
The NBA trade deadline is March 15th, so look for a deal to get done before then.