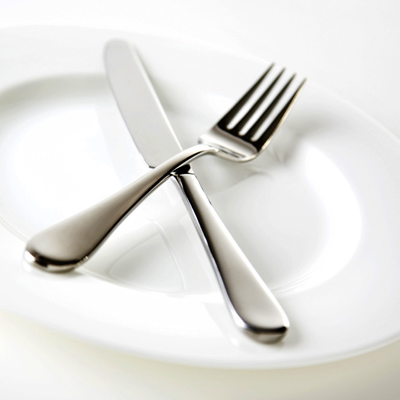 SACRAMENTO -- With so many eyes focused elsewhere Tuesday night, the Sacramento Kings had a game to play and Darren Collison had a return to make. Riding the strong play of their veteran point guard, Sacramento staved off a late Pelicans rally to come away with a 102-94 victory at the Golden 1 Center.
"Man, it feels good to see black lightning out there," DeMarcus Cousins said with a smile. "He's a big piece of this team, definitely a spark. He came in and it was like he didn't miss a beat. It's great to have my guy back out there."
Collison, 29, had missed the team's first eight-games due to league suspension. He traveled with the club on their road trip back east, but taking the court and actually competing is different. During his postgame media scrum, he admitted to having jitters.
"This is the first time of my career I didn't take a nap, I literally stayed up and waited for the game to start because I was so anxious to play," Collison said. "I was excited to be out there on the court with my teammates."
The eight-year pro took his time coming to the locker room after the game, instead choosing to get treatment first. It's been a difficult stretch for Collison and his family. But his day began with a nice moment with a group of players that are still trying to build a winning culture behind the scenes.
"It felt good, it felt really good. I think the best part of the day was earlier this morning I came into the locker room and my team was waiting and they just started cheering," Collison said with a smile. "It made me feel real good and the fans embraced me."
Collison entered the game with four minutes remaining in the first quarter. He picked up a steal, missed a lay-up, grabbed a rebound and tossed an alley-oop to Willie Cauley-Stein within his first two minutes of play. Sacramento looked invigorated by Collison's presence.
"This year I have his trust, he knows I can make plays," Cauley-Stein said of Collison. "He knows that we're going to build off of that. Having him back is big for me."
With the team holding a five point lead midway through the the third, coach Dave Joerger turned to Collison again and never looked back. Collison played the final 18 minutes of the game, giving him a total of 28 for the night.
Collison shot 4-of-9 from the field on his way to nine points. He added four assists, although that number could have been much higher. He turned the ball over a team-high three times, but he also snared a pair of steals.
"He adds a different dynamic for us, (we're) harder to guard that way," Rudy Gay said. "Darren is a firestarter. He goes out there and he's like a spark plug. He can score, pass, do a lot of things on the court."
For a player who has basically been put on ice for the first two weeks of the season, it was a solid first performance. The Kings are counting on their third leading scorer from a season ago to step in and immediately fill a role as both an offensive weapon and a distributor that gets everyone involved.
Cousins and Gay have carried more than their fair share of the scoring load so far this season and Tuesday was no different. The Kings' All-Star big dropped in a team-high 28 points on 11-of-20 shooting. Gay added 21 points, six assists and six rebounds in the win.
But Collison's play seemed to open the court for others as well. After struggling through the early part of the schedule, including a DNP-CD on Sunday against the Raptors, Willie Cauley-Stein scored a season-high nine points. He attacked the rim with a fierceness that has been missing.
Arron Afflalo also appeared to benefit from the spacing that Collison afforded. The veteran shooting guard went for 15 points on 5-of-6 shooting, including a huge four-point play inside the final minute.
Sacramento returns to their home court on Thursday to face a young, upstart Lakers team that is playing much better than expected. Whether Collison will rejoin the starting lineup or continue to provide a spark off the bench is unknown at this time.

Copyright CSNBY - CSN BAY