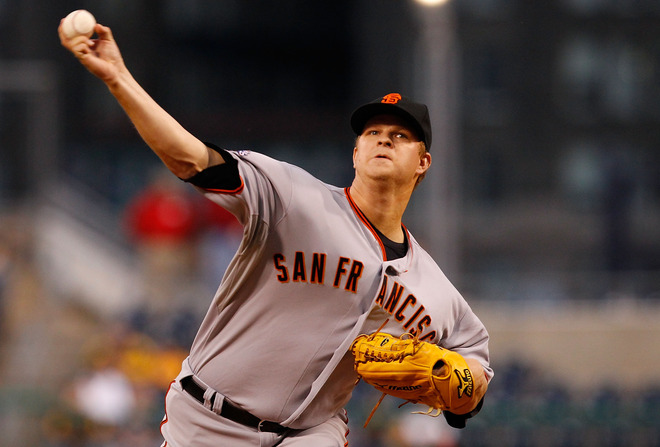 Sunday's rubber match in Milwaukee wasn't even close for the Giants or their pitcher Matt Cain. The 6-0 loss puts Cain at 3-4 for the season. It also put the team out of first place in the National League West.

The Giants didn't have a runner in scoring position until their were two outs in the eighth.

Following the game the team will head to the airport for a quick flight south to St. Louis.

More than 40,000 people turned out for Sunday's game which happened in the middle of a stormy day in Wisconsin. Thankfully the Brewers now play in a dome.

As the Giatns fly south they are heading into a heatwave. The forecast on Monday afternoon in St. Louis is in the low-90s. First pitch on Memorial Day Monday is set for 1:15 p.m. California time.
The visit to Missouri brings some good news when it comes to the return of Pablo Sandoval. CSN Bay Area is reporting that Panda will take batting practice this week while the team is playing the Cardinals.

Also on Sunday, catcher Buster Posey had what is being called a successful surgery to repair torn ligaments in his ankle Posey sustained in a collision at home plate at AT&T Park last week.
Posey told reporters Friday that he is likely out for the rest of the season.