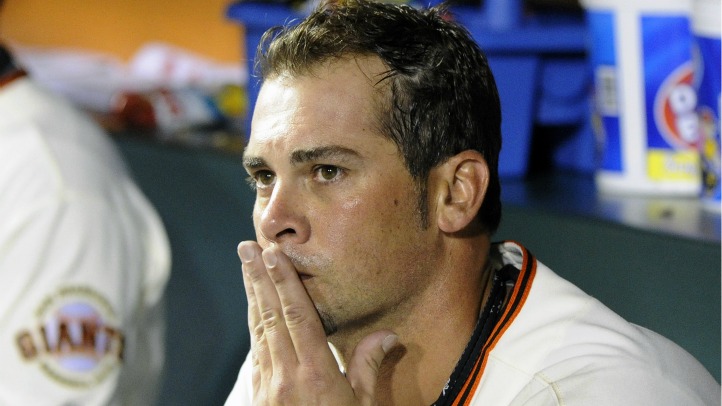 Even though he didn't win the Comeback Player of the Year Award, Ryan Vogelsong was, by many measures, the most impressive storyline in the 2011 MLB season.
He was rewarded for his late-blooming breakout on Wednesday, as the Giants signed Vogelsong to a two-year contract worth $8.3 million.
"It's good to know where I'm going to be for two years," Vogelsong told John Shea of the San Francisco Chronicle in a phone interview Wednesday night. "I enjoy playing for the Giants. It's where I want to be. I feel I connected with the fan base. We have a team that can be in contention.
"Obviously, with the way my career was going, I never thought financial status like this would ever happen, so it is life-changing. Will it change me as a player? No."
Vogelsong's career is something that's written about in a storybook: he was traded to the Pirates in 2001, left Major League Baseball in 2006 for Japan having only posted an ERA below 5.00 once, returned to the Giants in 2011 to post a 13-7 record and a 2.71 ERA en route to making the All-Star Game.
Now the Giants just have to hope for a repeat.
"Performance-wise, I certainly hope so," Vogelsong said when asked if he could repeat his success. "The best way to top or equal it is to not try to do it. The only thing I can control is how I prepare myself."
Vogelsong's contract is relatively low-risk too: he's the No. 4 starter in (arguably) the best rotation in the majors.