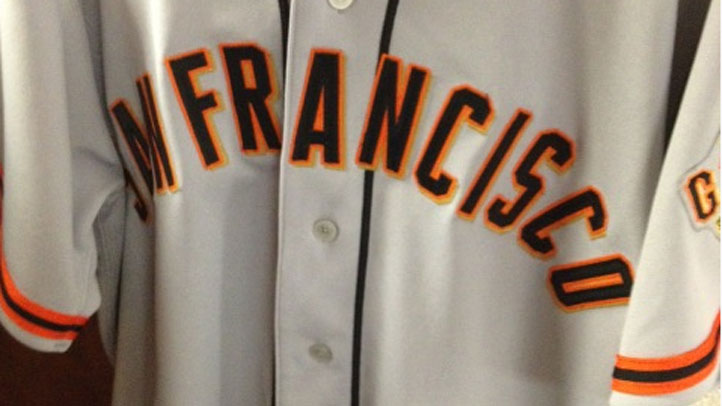 When the Giants take the field on Friday evening against the Diamondbacks, they'll be sporting new road uniforms.
The 2012 version, which you can see above, come courtesy of the Giants Twitter feed.
The #SFGiants will be wearing this new Road Jersey tomorrow #OpeningDay#BeatAZ twitter.com/SFGiants/statu… — San Francisco Giants (@SFGiants) April 5, 2012
This new jersey will be worn Friday, but the team, per the Giants twitter feed, will switch to the alternate road jersey for Sunday's game, which features the really old-school interlocking "SF" logo on the front.
The move back to "San Francisco" in addition to the color scheme, is a good one, we think.
And we love the alternate jersey: it's a nod to an older road jersey that was adopted in 1983 and worn for the next 10 years. Hoping for an old-school example?
Why yes, yes, we have one of those: