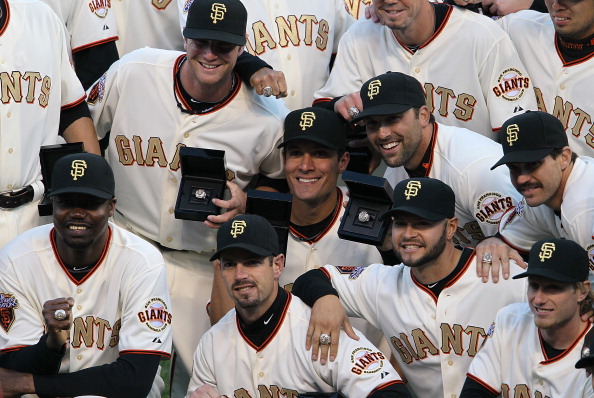 There goes the San Francisco Giants off day.
The team was supposed to relax next Monday, July 25, but instead they will be dressing in their Sunday best for a trip to the White House.
President Obama has announced he will welcome the World Series Champions to his home so that he can honor their 2010 World Series victory.
The team will fly to D.C. after Sunday night's game at AT&T against Milwaukee. The Giants are in the general D.C. area and will play in Philadelphia Tuesday night.
The Giants were in D.C. back in April, but the president was tied up that weekend hunting down Osama bin Laden.