There are 614 days until Super Bowl 50 at Levi's Stadium in Santa Clara, but today we got our first look at the logos the NFL will be using for the game.
There are actually two logos being used for the game, a national and a regional one. Judging by the regional logo, you'd think the game was being played in San Francisco: nowhere does it mention Santa Clara or the South Bay.
If you look closely, you can see the outline of some iconic pieces of the San Francisco skyline, like the Golden Gate Bridge and the Transamerica pyramid.
Also missing: the Roman numerals. Perhaps the league decided it didn't like the look of "Super Bowl L."
The league says it will resume using Roman numerals for Super Bowl LI. The NFL first started using Roman numerals for the fifth Super Bowl in 1971.
The so-called national logo, while continuing to feature the Vince Lombardi Trophy as the centerpiece of the Super Bowl logo, makes bolder use of the "50" to make a statement about the Super Bowl and the historic 50th game. The gold "50" aligns with the preeminence of the Super Bowl, the silver trophy, and reflects the host region's historic Gold Rush in the broader setting of the Golden State.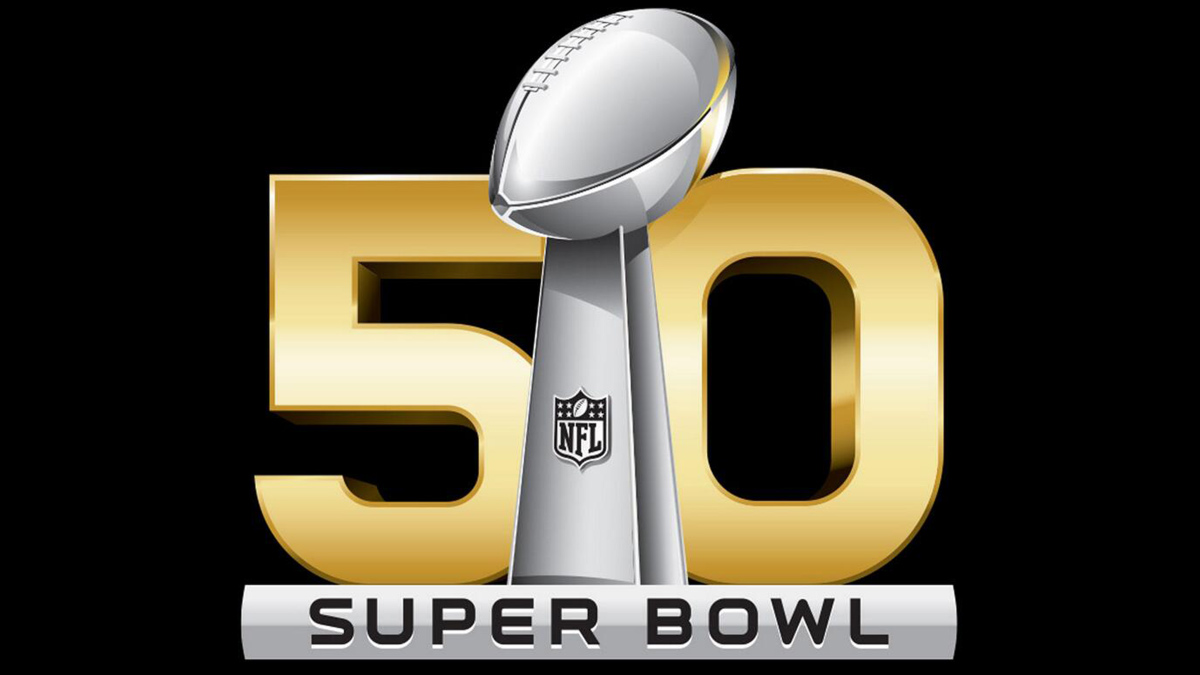 The regional logo design builds on the permanent Super Bowl identity established in 2011 for Super Bowl XLV that positions the Lombardi Trophy with the host stadium. The Super Bowl 50 regional logo features the Lombardi Trophy in front of Levi's Stadium, the new home of the San Francisco 49ers. Reflected in the gold 50 are some of the iconic landmarks of the San Francisco Bay Area ghosted by the fog:
Transamerica Pyramid
Mandarin Oriental Hotel
San Francisco Ferry Building
Coit Tower
Golden Gate Bridge
Redwood trees from the Muir Woods National Monument
Season-long plans will be announced in the months following Super Bowl XLIX on Sunday, Feb. 1, 2015 at the University of Phoenix Stadium in Glendale, Arizona.
Super Bowl 50 is scheduled to be Feb. 7, 2016.
The Associated Press and NFL media services contributed to this report.