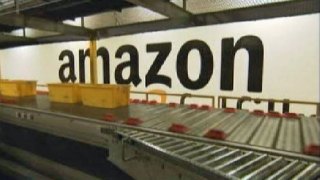 Amazon might be planning to build a drive-thru grocery store in Sunnyvale, according to a new report.
Silicon Valley Business Journal noted that a real estate developer has submitted plans to the city of Sunnyvale to build an 11,600-square-foot building with grocery pickup area at 777 Sunnyvale Saratoga Road.
While multiple sources told the publication Amazon is mostly likely the company behind this new project, neither Amazon nor Sunnyvale representatives have commented publicly.
Amazon already delivers grocery items to select Bay Area cities via its AmazonFresh service, but there is speculation that customers might one day be able to order groceries online and pick them up at facilities such as the one rumored to be en route to the South Bay.