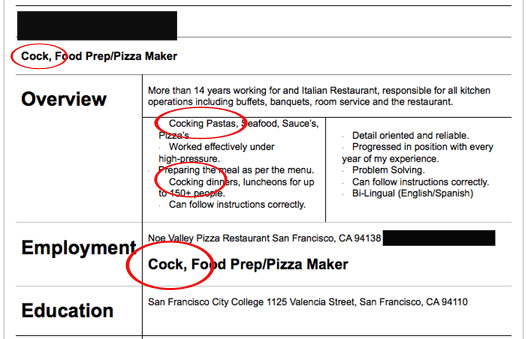 The moment of brilliance seen in the image above comes courtesy of a popular Mission restaurant that shall go unnamed, mostly for the sake of the (also unnamed) poor fellow who sent in the hilarious/sad resume.
It's no secret that it's hard to find good help in the restaurant industry, but per our source, sifting through the hundreds of replies that come from a Craigslist ad often results in five to six solid finds and dozens of "unbelievably horrible" ones. Like the one above.
However, the good news is that this particular "cock" is detail oriented.
Copyright EATRS