The calendar still says fall, but the season of winter is what it feels like here in the Bay Area.
Temperatures are forecast to drop below freezing Wednesday as the season's first cold snap hits the area.
The first effects of the major winter blast began to be felt Tuesday as winds started to gust and temperatures started to fall.
MORE: Winter Blast Ahead
Bay Area Under Freeze Warning
Homeless shelters are also opening throughout the Bay Area in what will certainly be a live-saving effort.
In San Francisco, the mayor's HOPE office is trying to get as many people off the street and into a shelter as possible.
Bevan Dufty of the mayor's HOPE office said when temperatures drop to 40 degrees no one should be turned away.
Frigid Temps On The Way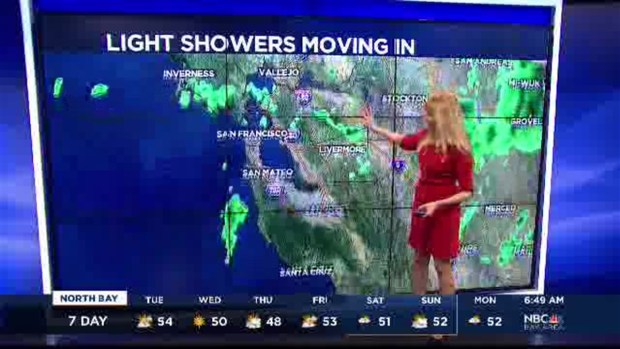 "If we are full then we are prepared to open a church or recreation center and get people inside when it's extremely cold," Duffy said.
MORE: Non-Profit Offers Beds to Shelter Homeless During Cold Winter Months
Archie Williams said he does not plan to go to a shelter. The 38-year-old instead said he'll try to get a few more sleeping bags and stay on the street. He said it's hard to sleep when it's cold.
Bay Area Prepares to Keep Warm During Cold Snap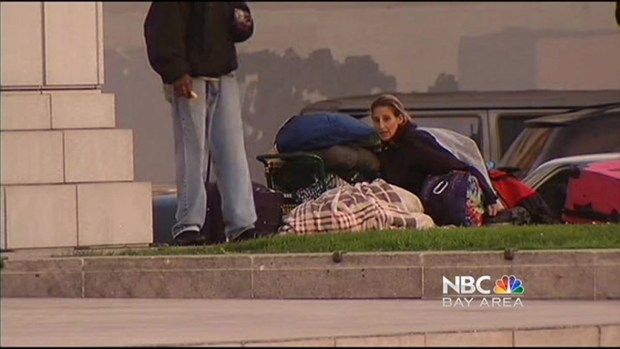 "Can't go to sleep because it's so cold," Williams said. "You wake up and think you slept but it's only been five minutes."
Police will be looking for signs of hypothermia, offering emergency help when it's needed. Officials also warn to keep an eye on pets, plants and pipes during the cold weather.
Here are some tips to protect the plants:
To protect citrus, succulents, tropicals and subtropicals from the frost, the store manager of Summerwinds Nursery in Mountain View says you can use gardening cloth or frost cover to create a barrier between the plant and the frost. The fabric is breathable and lets in sunlight, so you can leave it on all fall and winter. There are also sprays on the market that prevent the plants from transpiring, creating the moisture that freezes creating frost on the plants. Tender plants like succulents should be moved under awnings if possible and tropicals like hibiscus and ginger should be moved inside. As a last resort, you can try hosing off the frost in the morning before it has a chance to burn the plant. The owner of Alden Lane Nursery in Livermore adds one more tip: fight frost with holiday cheer. Put old-fashioned C7 holiday lights on your delicate plants. They create just enough heat to keep the frost at bay.