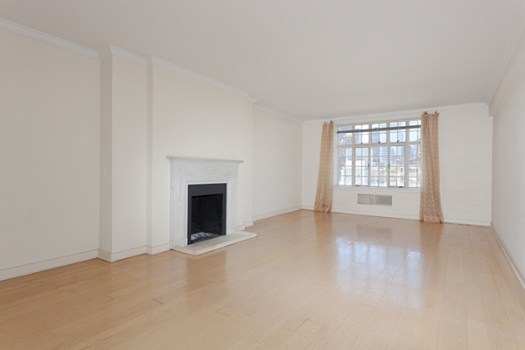 A view of Bob Vila's Upper East Side apartment he just purchased.
Everyone's favorite home improvement guru (no, not Tim Allen) just bought himself a fairly old house in New York's Lenox Hill for $2.46 million, reports The New York Observer. Built in 1931 for the Rockefellers (talk about owning a piece of real estate from one of the city's storied families), Vila's new co-op features eight rooms total. Vila and his wife Diana Barrett scooped up the home a little under the original list price of $2.99 million.
The "This Old House" host likely won't have to make too many changes to the move-in ready spread. The high floor unit features a 30-foot-long living room and its own staff wing, which includes two staff rooms, a private bathroom and separate laundry facilities. The Observer reports that owners in the Millan House can even purchase lobby level staff rooms with separate baths for presumably their staff, or their raucous kids, or their pesky in-laws. Well, you get the picture.