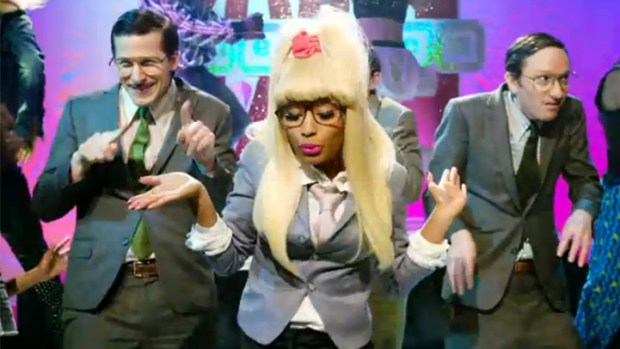 YouTube
No. 7: The Creep (feat. Nicki Minaj & John Waters) The Lonely Island crew (Andy Samberg, Akiva Schaffer & Jorma Taccone) may be best known for their "Saturday Night Live" sketches, but their videos have been Internet gold these last few years. In fact, they appear on this list twice. The Creep, with guest appearances by John Waters and Nicki Minaj, received more than 48 million page views.
Google is threatening to sue a website that lets users download content from YouTube videos.
"We recently became aware of your service Music-Clips which is being offered at http://www.music-clips.net," Harris Cohen, YouTube's associate product counsel wrote in a letter that was posted on TorrentfFreak. "It appears from our website and other marketing materials that Music-Clips is designed to allow users to download content from YouTube. We need to ask you to stop offering that functionality."
Google also took aim at YouTube-MP3.org, a site that allows its 1.3 million visitors to extract MP3 audio from YouTube videos. YouTube says the sites are violating its Terms of Service. The site owner was sent a letter by Google and told it had seven days to comply, according to TorrentFreak.
While the owner of YouTube-MP3.org defended his site and asked for a negotiation, so far Google and YouTube aren't interested in that. They want the site shut down.
It's not surprising that Google or YouTube would want the sites shut down. The reason YouTube exists is so people watch videos on the site. Without visitation, YouTube loses ad revenue. These sites exploiting YouTube content were probably aware that at some point -- sooner rather than later -- the Google hammer would be coming.