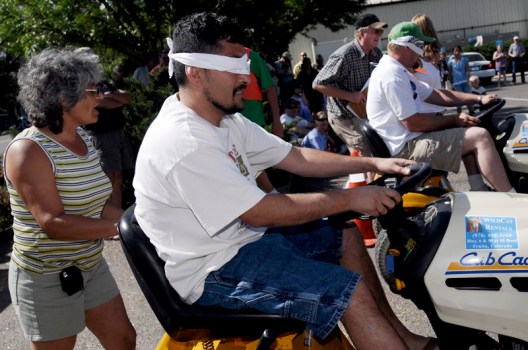 Mike the Headless Chicken Festival
What better way to celebrate the decapitation of a chicken than to race lawnmowers blindfolded? No better way. Mike the Headless Chicken Festival takes place in Fruita, Colorado from May 15-16. The festival honors a chicken (Mike) that had his head cut off in 1945, but refused to die, living for 18 months sans head. The festival features a 5K Chicken Run, where racers run like headless chickens, as well as a recipe contest, chicken dance contest, and live bands.
This story from Daniel Borenstein in the Contra Costa Times would be incredible -- if we didn't already know how incredibly intransigent public employee unions can be. But yes, unions in Contra Costa County have blocked requests by county supervisors there for data they need to make responsible changes in the pension system. The fact that unions have the ability to block data collection speaks volumes about the imbalance in power between public labor and our elected officials. Read the whole thing here.