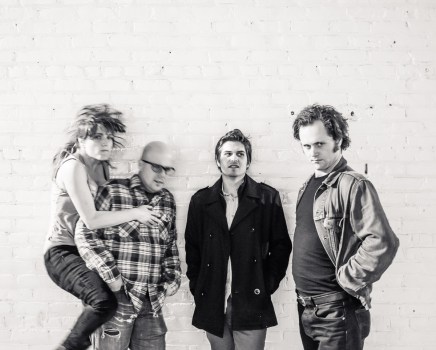 Kelly Patrick Dugan
Everyone is Dirty plays live at Hotel Utah on March 28.
The City likes to party all the time, party all the time, and we're excited to welcome Exhausted Pipes and Everyone is Dirty to our next free event on March 28 at Hotel Utah (500 Fourth Street) in San Francisco.
Ready to party with us? Use this link to RSVP, which will score you access to a hosted happy hour with free drinks and appetizers from 7-8 PM before the music kicks off.
The RSVP will also offer you for a chance to win a Les Paul Epiphone guitar and gig bag and share a code for 10% off an Uber ride there for first time users of the car service. While you're there, "like" our Facebook page to stay in touch with the latest from The City.
Check out videos from Exhausted Pipes and Everyone is Dirty below:
Everyone Is Dirty - Mama No!!! from Dalton J. Rooney on Vimeo.