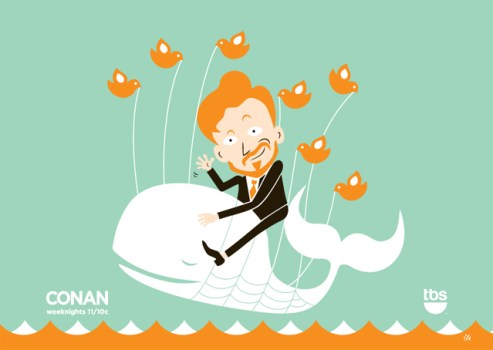 Team Coco, this is for you.
For Team Coco tonight is all about redemption. Your orange haired hero may no longer be on a major network but at least he is free from the clutches of his arch nemesis. The Conan O'Brien Show goes live tonight on TBS and to commemorate the occasion, artist Yiying Lu shared an illustration of Mr. O'Brien riding the Twitter Fail Whale into orange TBS glory for all to use as their desktop backgrounds. Just to let those pesky kids who read your netbook screen over your shoulder what side of the late night divide you are really on.
GET IT at Laughingsquid for Free.