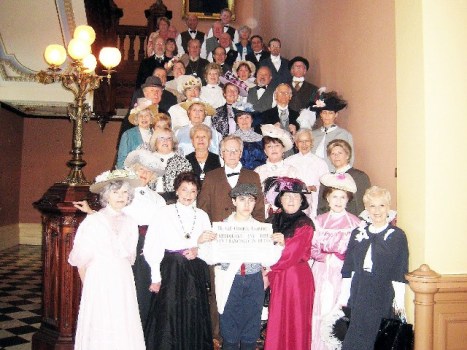 Docents will recreate scenes from the 1906 earthquake at the California State Capitol Museum in Sacramento.
1906 MEMORIES: While April always brings educational exhibits and talks on the earthquake and fire of April 18, 1906, seeing the scenes of the day can make the significance of what happened more meaningful and, of course, ultimately emotional. The California State Capitol Museum in Sacramento will be staging scenes from the day, including the moment Governor Pardee read an important telegram, via a team of costumed docents. The date is Saturday, April 30, and the event is free. Times will be 10:30 a.m. to 3 p.m., and groups will depart every 15 minutes.
CAPITOL LOOK: If this will be your first visit to the institution, note that public tours happen every hour from 10 a.m. to 4 p.m. Expect to see photographs from the day as well as the docents in period clothing. Or find more dramatic images here.