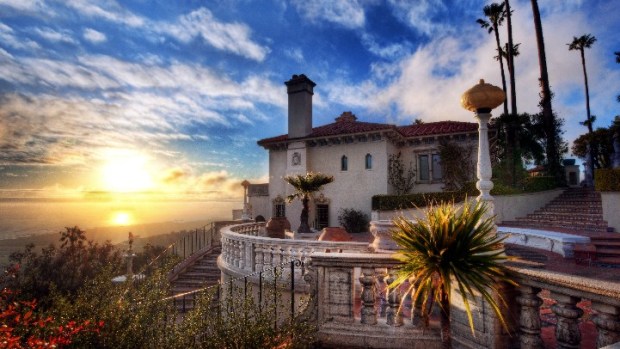 © Hearst Castle
Julia Morgan was the architect behind Hearst Castle and other notable landmarks. Celebrate her legacy in Berkeley on Friday, Oct. 12.
TRAIL BLAZER: If you've visited Hearst Castle, you likely have come away with a few lasting snapshots in your mind. (One of our big ones? The little ramp that the Hearst Dachshund would use to climb up into a fountain on hot days.) Some people cite the views, some people cite the stories of Mr. Hearst, everyone loves the Neptune Pool, but, in the end, the house, up on the hill, is the star. Meaning the person who built the house -- Ms. Julia Morgan -- was the star behind the star. Much has been written about her role in the building of Hearst Castle, and the barriers she faced in her career (not many female architects around in her day; she was, in fact, our state's first licensed female architect), and her working relationship with her famous client. But, of course, Ms. Morgan designed other buildings around the state, helping giving Golden State cities and structures a certain noble elegance. The Berkeley City Club? That's hers. So is the Examiner building in Los Angeles, as well as several homes dotting both San Francisco and the East Bay. Now fans are remembering the great architect during the six-week Julia Morgan Festival.
A BEVY OF DOINGS: Teas and tours are two of the headlining happenings -- if you want to know an architect, walk through an architect's building -- but there is one centerpiece party: A Festival Gala, on Friday, Oct. 12. It's at the Morgan-built Berkeley City Club, which, of course, fits; toasting the person who dreamed up the walls and roof surrounding you, as you toast, is rather meta. And marvelous. So here's to you, Ms. Morgan. You certainly broke barriers in a day when women building buildings was not at all common. And you created some truly classic California landmarks in the process.