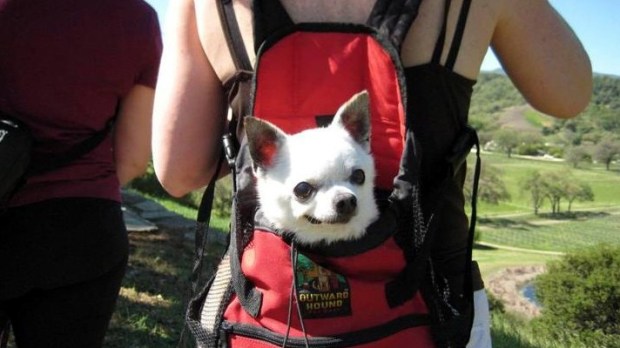 Saracina Vineyards
Take a hike with your pup in the Saracina Vineyards on Saturday, Sept. 22.
PUPS AND PINOTS: It's easy to make assumptions concerning wine lovers being animal fans. After all, people who really love their vino are probably interested in nature to some extent; how grapes grow and the processes of the season. They might even like to do some cooking, meaning they hang out at home and in their own kitchen a lot, very often stepping over a snoozing dog. And, anecdotally, winery stores very often have a section devoted to cat and dog bowls and collars that come complete with wineglass motifs and charms. So it is always surprising to us that wineries don't have more animal-centric days. Nope, we're not suggesting that your Boston Terrier go out and join a grape stomp, but we do like places and events where two interests can join. And they do, annually, every autumn, at the Saracina Vineyards Dog Hike in Hopland.
WOOF: Dogs are not only welcome but invited to the Ukiah-close winery on Saturday, Sept. 22. Participants will "explore the trails" of the 600-acre estate with their pooches at their side (or in their cute-as-a-button dogpacks, pictured above). Then a lunchtime picnic and wine tasting follows. How many wine tastings is your Pug or Golden invited to on an annual basis? Too few, is probably the answer. It's a picturesque day, and a fine way to greet the start of fall. If only more wineries got the woofers involved. Nope, not on a daily or weekly basis, but the occasional nature ramble, finished with a glass of something sparkling for the humans and something cold and watery in a bowl for the pups sounds just fine to us. A ticket to the Saracina Vineyards Dog Hike is $30.