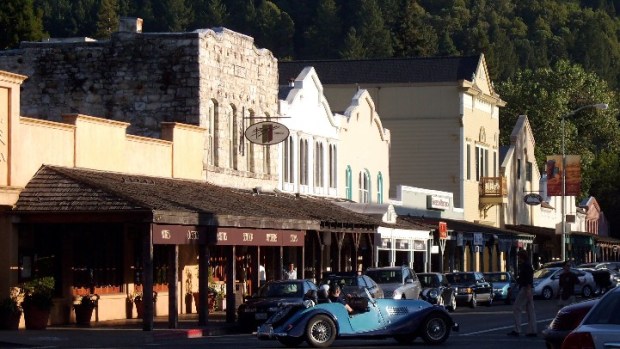 Calistoga
Calistoga throws a big 125th birthday party on Saturday, July 16.
LOOKING GOOD, CALISTOGA: What are you going to do on your 125th birthday? We're already thinking of ours. Probably clowns'll be involved, and balloons. (We also expect the media will be there, seeing as how we'll be turning 125 and all.) But if you're a charming village with a storied location, you perhaps forgo the balloons and do it up a little bigger. That's exactly what Calistoga will be doing on Saturday, July 16 when it throws itself a large-scale, come-one-come-all birthday bash.
CITY CELEBRATION: Bounce houses and dunk tanks are promised, which means the party is plenty family friendly. There will also be people pouring wine, which makes complete sense, seeing as how Calistoga happens to be located in a certain valley that goes by the handle of Napa. Food trucks, a farmers market, officials talking about the city's history, and more quaint convivialities will be a part of the daytime to-do. And quaint? Said with love, of course. Too many cities spent too many years trying to shake off the quaint, but we're happy Calistoga saw it had a good thing going. And to that we say cheers and a very happy birthday.