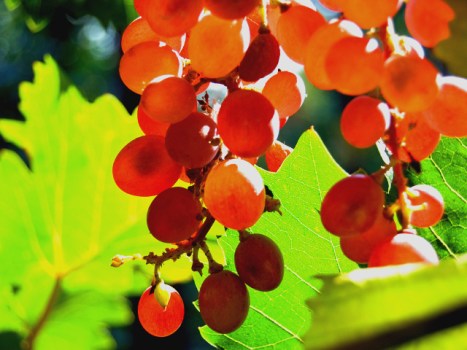 Shutterstock.com
The Madera Wine Trail hosts a Wine & Chocolate weekend Feb. 12-13, 2011.
NICE NAMES: The Madera Wine Trail doesn't merely benefit from its beautiful Gold Country setting. It also happens to be dotted with award-winning wineries that have names as pretty as their setting (and their sips). Idle Hour Winery. And Quady Winery. And Chateau Lasgoity. Now the octet of winemakers are getting together for a Valentine's weekend to-do, an event that also happens to have a rather nice name: Wine & Chocolate Weekend.
DATES: Saturday, Feb. 12 and Sunday, Feb. 13. There's a Passport Wine Glass for $25, and other to-knows, but the main to-know is that you'll be cocoa-ing it and cabernet-ing it (and other varietals, natch) up and down one of the sweetest thoroughfares of the Sierra foothills. Happy Valentine's indeed.