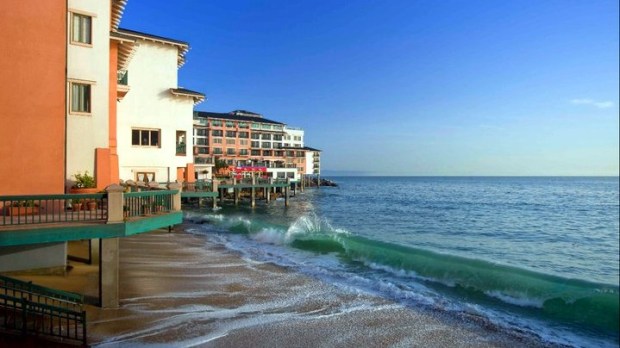 Monterey Plaza Hotel
The Monterey Plaza Hotel & Spa has a 24-hour deal on.
GOOD TIMING: It's the week before the first long weekend of the summer season, which means that the words "hotel" and "sale" don't often come up in the same sentence. (Yes, they were in that last sentence, but that is a rare example.) So we took notice when See Monterey gave the shout-out about a 24-Hour Sale going on at the Monterey Plaza Hotel & Spa. You know this hotel. You know the only way it could be any closer to the water is if it was on a boat *on* the water. It's pretty. And so is the deal: 24% off your room.
HURRY HOTEL: All guest rooms will be 24% off during the sale. Yeah, that was the word "all" (another word that infrequently cameos with "hotel" and "sale"). There are discounts on spa treatments and second entrees, too. You'll want to move on this, seeing as how it wraps at midnight. Don't stare at the photo above too long, as we find ourselves doing. Must. Look. Away. And find phone. Pronto.