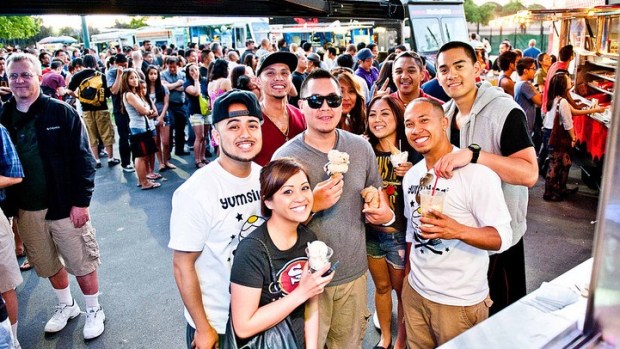 San Jose Made
Enjoy the flavors, products, and wearables of San Jose at San Jose Made on Saturday, April 21.
WHO IS THERE? When we come across a local-made celebration, the first place we typically turn is the vendor list. Oookay, that isn't exactly true. We turn to the food portion of the vendor list first, if we want to be incredibly specific, because we want to know about the delicious fuel we'll be taking in while looking at t-shirts and earrings and hats. And when we landed on the San Jose Made vendor list, we alighted upon trucks like Project Cupcake and Pollo Fritto and Tandoori Chicken USA and restaurants like Creparis and Vino Vino. Now that our eyes and hopes are well-sated we'll move on to the event itself. It's happening on Saturday, April 21 at San Pedro Square.
WHAT YOU'LL BUY: Great stuff by people who call San Jose and its environs home. It isn't solely artists or craftspeople but local businesses and brands who will be purveying their various wares. We're sweet on the photos of Earidessence's crystal earrings (the company's based in Los Gatos) and the cheeky cups of Bugs & Monsters (they're out of Gilroy). Fact is you'll probably shop a bit for yourself, but consider that Mother's Day is just three weeks out. Will Mom like something that was made with TLC? You know she would. Here's something else she'd like and we like and we think you'll like, too: San Jose Made charges no admission. Hands in the air, free-loving people.