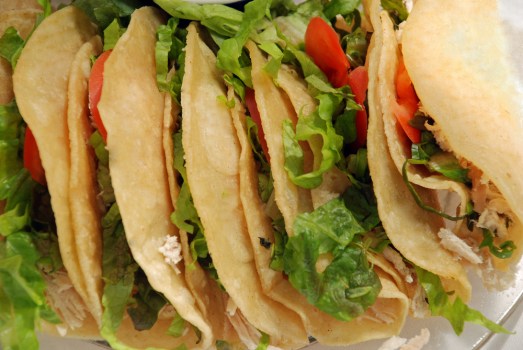 Shutterstock
SactoMoFo serves up delish food, mobile-style, on Saturday, April 30.
IN A NAME: We welcome all of the food truck festivals that have sprung up over the last couple of years, but sometimes remembering what they're called -- beyond That Awesome Food Truck Festival I Ate At, which actually isn't too bad of a handle -- can be tricky. That will not be the case with SactoMoFo, which is a name that is both slightly naughty and very acronymy, a combo we don't see nearly enough of. It's the Sacramento Mobile Food Festival -- sorry, SactoMoFo -- and it is locking its brakes at Fremont Park in the capital on Saturday, April 30.
NOT JUST TRUCKS: Carts and grills are promised in addition to traditional food trucks, so count on a variety of ways foods will arrive and be cooked. You may get your slice of pizza or taco through a window, or handed over some handlebars. Who can say? We like the surprise element. And we like the line-up, which includes Leaven & Earth, Roli Roti, and La Piedad. We also like the SactoMoFo mascot. We're not sure what he is, exactly, but he looks happy and on a quest for good mobile vittles. So, yay that.